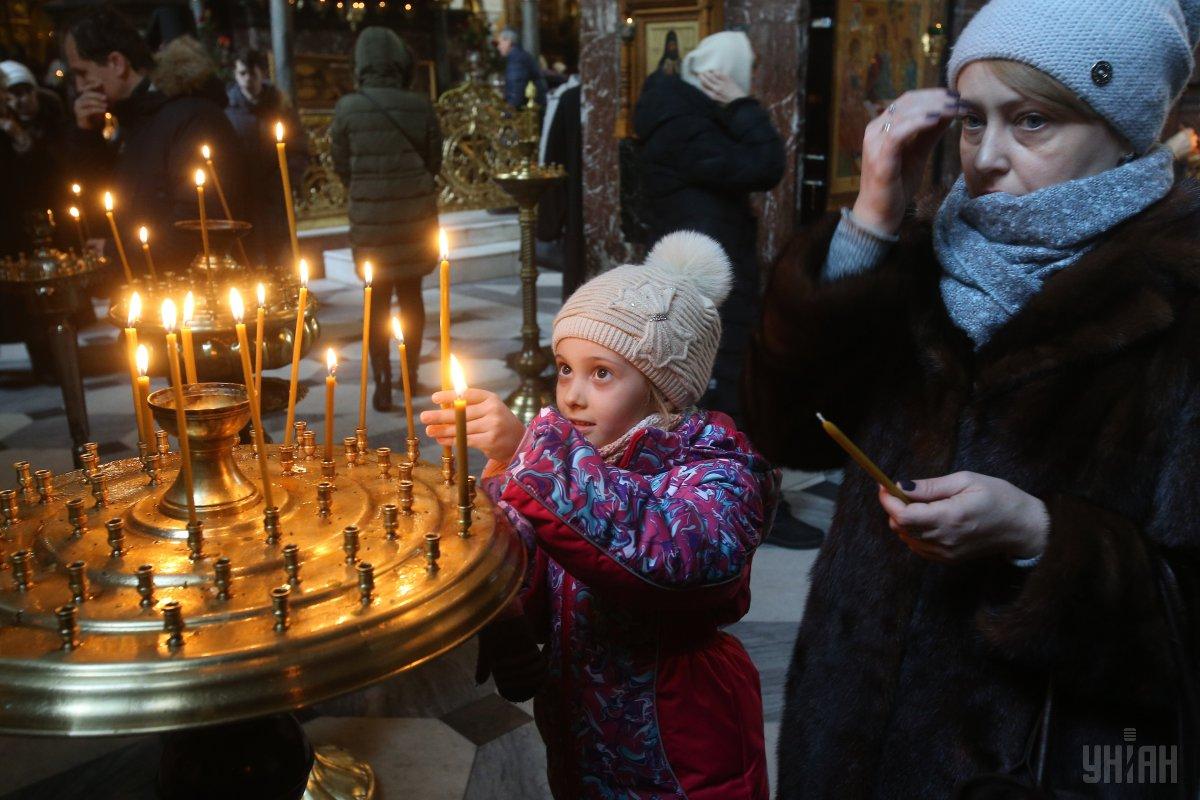 Photo from UNIAN
President of Ukraine Petro Poroshenko on Tuesday, April 17, announced the start of the procedure for the creation of a unified Ukrainian Orthodox Church.
The relevant agreement was reached at 7-hour long negotiations between Poroshenko and Ecumenical Patriarch Bartholomew and Synode members held during a presidential visit to Turkey, Poroshenko said at a meeting with heads of parliamentary factions on Tuesday.
"Ukraine is as close as ever to the emergence of its own Unified Orthodox Church," the president said, adding that he cannot elaborate on all details of the agreements reached.
A number of elements are needed for the process to see success. First, a corresponding appeal from UOC of the Kyiv Patriarchate and Ukrainian Autocephalous Orthodox Church, which has already been signed to Ecumenical Patriarch Bartholomew in a rare united move of the two churches, according to Poroshenko.
Read alsoPriests of UOC of Moscow Patriarchate reportedly pray for militants in Donbas, bless arms – media
Poroshenko expressed hope that the new UOC would be created before the 1030th anniversary of baptism of the Kyiv Rus and called on Parliament to support the appeal to Constantinople.
The president called the developments around a possible creation of a United Orthodox Church which would not be subordinate to Moscow a "historic event."
The president ruled out the possibility of banning any other churches in Ukraine and noted that the state will remain separated from church.