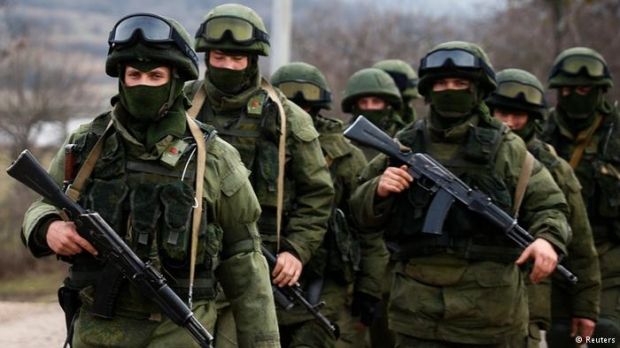 REUTERS
Director of Military Programs at Razumkov Center Mykola Sunhurovskyi suggests Russian President Vladimir Putin is unlikely to launch a full-scale offensive in Donbas.
"The offensive by forces of the two groupings [the so-called 'army corps of self-proclaimed Donetsk and that of the Luhansk People's Republics] in Donbas will not have a significant effect. Ukraine already has Armed Forces that are superior to those [of militants] deployed in Donbas," the expert told Apostrophe, a Ukrainian news outlet.
Read alsoMogherini: Minsk implementation remains key to any substantial change in EU-Russia relationsIf Moscow decides to use artillery, missile formations and regular air forces, it will then admit to an open participation in the conflict, which will lead to the recognition of Russia as a warring party, which will deprive Moscow of its veto rite in the UN Security Council.
"Putin is unlikely to do this if he can think several moves ahead, since after that nobody will ask him: 'Are peacekeeping forces needed there?', 'What should be the composition of these peacekeeping forces?' The country involved in the conflict does not participate in voting on such issues," the expert concluded.
Chairman of the NATO Military Committee, General Petr Pavel, earlier said it's unlikely that the conflict in Donbas would escalate into a full-scale aggression on the part of Russia.