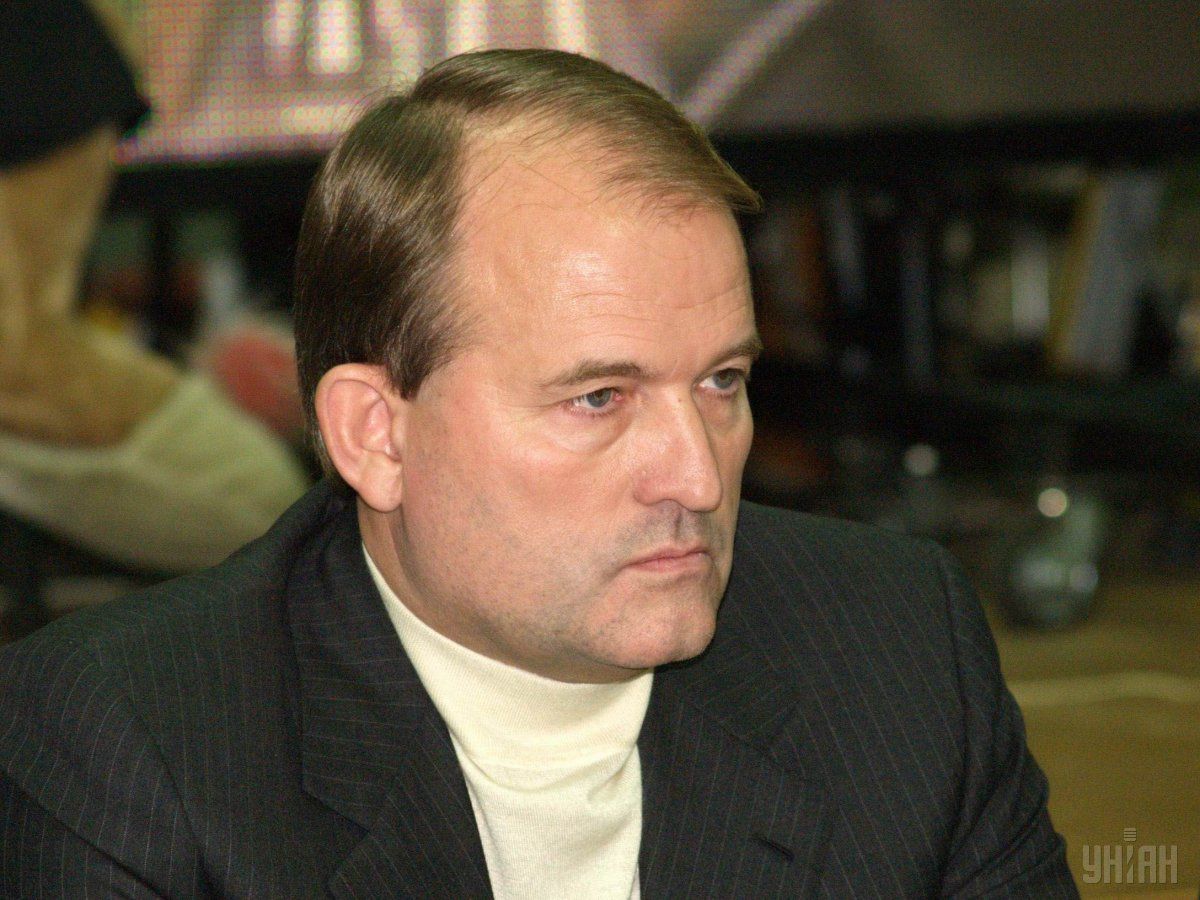 Photo from UNIAN
Ukrainian businessman and politician Viktor Medvedchuk, who many believe is Vladimir Putin's political operative in Ukraine, does not consider Russia an aggressor state in relation to Ukraine.
"The conflict in Donbas is a conflict between the people who did not agree with the arrival of the new government and with the politicians from the new government," Medvedchuk said in an interview with Deutsche Welle, published April 18.
He also claimed that Russia, like the OSCE, acts only as an intermediary in the settlement of the conflict in Donbas, which is "directly recorded in the Minsk agreements."
"Russia is present in the Normandy format and has assumed the functions to influence the leadership of unrecognized republics," the politician stressed.
Answering a journalist's question about the presence of Russian troops in Donbas, Medvedchuk said the OSCE special monitoring mission "has never reported on the presence of Russian regular units in the [Donbas] territory beyond Ukraine's control."
Read alsoJournalists investigate Medvedchuk's role in UkraineAt the same time, he avoided answering a question about the presence of Russian weapons in Donbas. Medvedchuk also stressed that he was not interested in the question of who has been financing militants in Donbas.
According to Medvedchuk, during the talks in Moscow, he "fulfills the request of Ukrainian President Petro Poroshenko." It is about the exchange and release of persons who are being held in the territory of the Russian Federation and the occupied part of Donbas, as well as the implementation of Minsk agreements.
It is known Medvedchuk is in close relations with Russian President Vladimir Putin, who is a godfather to Medvedchuk's daughter.