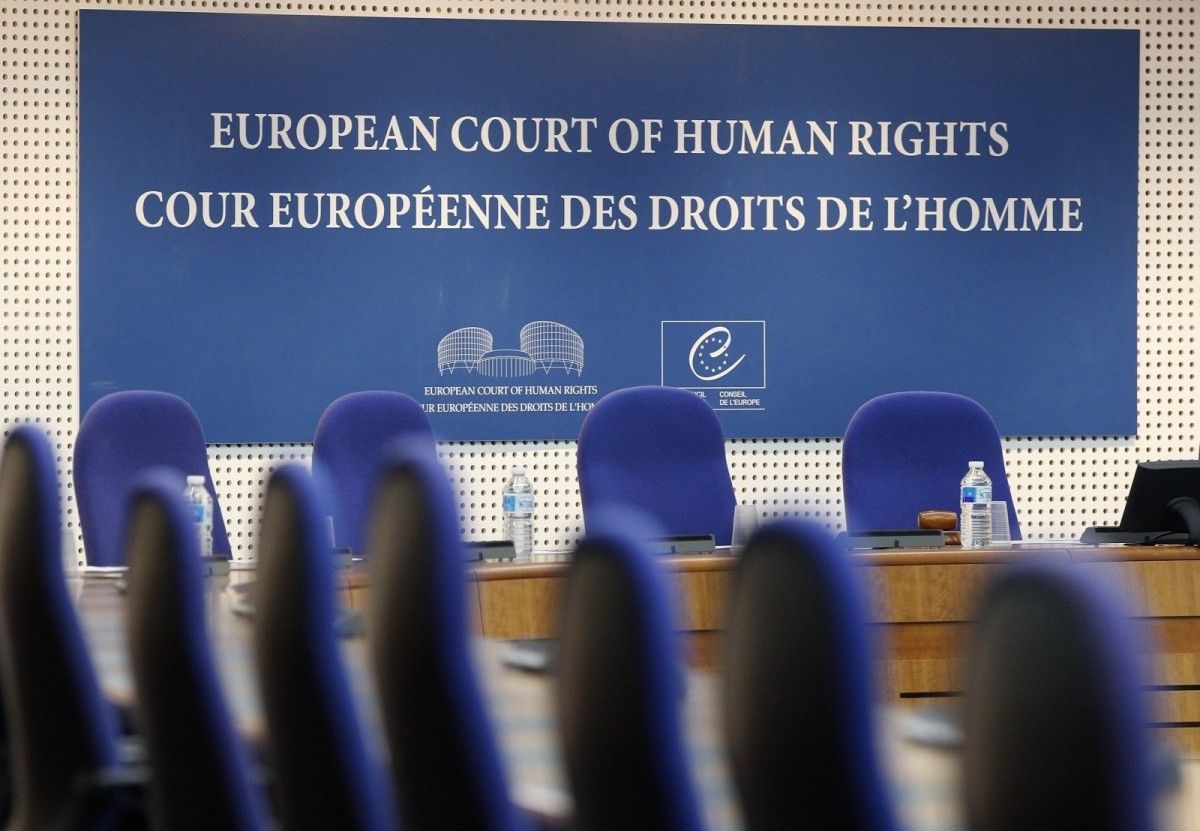 REUTERS
Ukraine is now working on its sixth inter-state application to be lodged with the European Court of Human Rights (ECHR) against Russia for the violation of human rights.
Ukraine has already lodged five inter-state applications against Russia in connection with the annexation of Crimea and the war in Donbas, the Ukrainian Justice Ministry's press service quoted Ukrainian Deputy Justice Minister and Commissioner for the European Court of Human Rights Ivan Lishchyna as saying.
Two applications concern the violation of human rights in Russian-occupied Crimea, another two are related to the violation of human rights in Russian-occupied Donbas, and one application concerns the alleged abduction of three groups of children in eastern Ukraine and their temporary transfer to Russia on three occasions between June and August 2014.
In his words, about a hundred individual applications were lodged with the ECHR in relation to the events in Donbas.
Read alsoECHR on first claim against Ukraine re occupied areas: No violation of right to fair trial
There was a positive decision for Ukraine on two of them – the Khlebik v. Ukraine case and the Tsezar and Others v. Ukraine case. The court has recognized that Ukraine does not control this territory and this creates objective obstacles for the Ukrainian national authorities.
"This is important because it means that we are not responsible for everything that has been happening in Donbas," Lishchyna added.
Commenting on the alleged debt of Ukraine under ECHR rulings, Lishchyna assured there was no such debt "Talks about arrears under ECHR decisions were caused by inconsistency between approaches to the tracking of payments under ECHR rulings between Ukraine's Ministry of Justice and the Secretariat of the Committee of Ministers of the Council of Europe. In the report for 2016, the Committee of Ministers wrote that Ukraine had not provided proof of payment under ECHR rulings. Information was provided indeed, it is still being processed by the Department of the Council of Europe for the Execution of Judgements of the European Court of Human Rights," he said.
According to Lishchyna, the entire process of handling payments under ECHR judgments is automatic, proceeds without failures.
As UNIAN reported earlier, the ECHR in Strasbourg on July 25, 2017, ruled on a first claim against Ukraine over the loss by the Ukrainian government of control of areas in Luhansk region (No. 2945/16), stating that there is no violation of the right to a fair trial and Ukraine bears no responsibility for the violation of human rights in the territory it does not control.