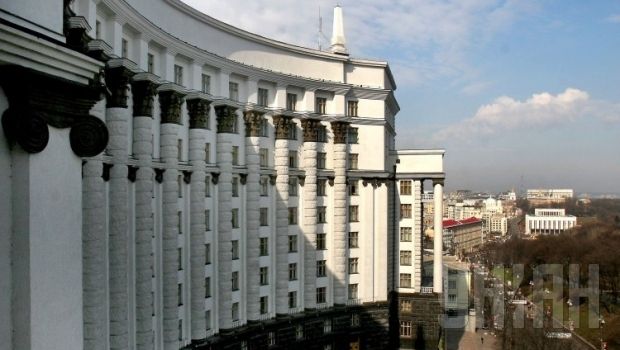 UNIAN
Insider said the president may nominate Vitaliy Kovalchuk as first deputy prime minister, and Mykola Tomenko as another deputy prime minister.
Despite objections from the Popular Front, the party of Premier Yatseniuk, Poroshenko may nominate to the post of the head of the Interior Ministry a person from his team. Among the candidates are Viktor Baloha and military prosecutor Anatoliy Matios.
Alexey Filatov, a lawyer of the presidential administration, is proposed for Minister of Justice, Viktor Pynzennyk as Minister of Finance, and Olha Bohomolets or Oleh Musiya as Minister of Health. The Popular Front has said it does not support Bohomolets or Musiya becoming health minister.
The prime minister's team has in turn submitted its list of candidates for ministerial posts to the Presidential Administration, but no response has yet been received, Insider wrote. 
"The president wants to supervise the regulatory and anti-corruption agencies," a representative of the president's team told Insider.
Foreign Minister Pavlo Klimkin and Defence Minister Stepan Poltorak are expected to remain in their jobs. Under Ukraine's current constitution the president has the power to put forward nominations for these top government jobs, but they must be approved by parliament.
The job most in dispute is that of the Interior Minister.
The Popular Front supports the reappointment of current Interior Minister Arsen Avakov, while the presidential team earlier named Vitaliy Yarema, the current prosecutor general, as its preferred candidate, with Viktor Shokin replacing Yarema as prosecutor general.
The Popular Front also wants to see Pavlo Petrenko remaining as justice minister, and another member of the premier's team, Oleksandr Shlapak, keep his job as Finance Minister, but it is thought unlikely that the latter will remain in place. Meanwhile, another candidate for the job of finance minister, Andriy Pyshniy, appears to have dropped out of the running. 
Dmytriy Shimkiv, the deputy head of the presidential administration, has been nominated by the Popular Front as the head of the Ministry of Economy.
There have been no discussions at all on the possible appointment of Oksana Bilozir as Minister of Culture, nor who should head the Ministry of Sports.
According to representatives of the Popular Front and the Poroshenko Bloc in the working group on the creation of the coalition, the Radical Party, Samopomich and Batkivshyna have not put forward any candidates for the heads of ministries.