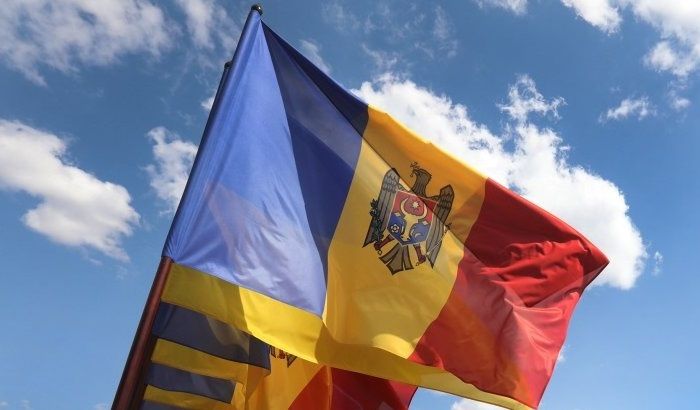 Photo from UNIAN
Moldova's intelligence service says its operatives have identified at least 62 people, mostly from the breakaway region of Transnistria, fighting for pro-Russian separatists in Eastern Ukraine.
Moldova's Security and Intelligence Service, SIS, told BIRN that it has identified 62 persons from the country as taking part in mercenary activities in Ukraine since Russia's annexation of Crimea in March 2014 and in the conflict in the Eastern Ukraine between Ukrainian and pro-Russian separatist forces.
"Evidence of these persons [activities] was handed over to the Prosecutor's Office of Moldova. It is worth mentioning that 17 mercenaries have been convicted by the courts of Moldova," SIS said in an official answer regarding this topic, Balkan Insight reports.
A journalistic investigation by RISE Moldova also showed how Moldovan citizens have opted to fight both for the separatists in Donbas but also for Ukrainian battalions, some for the money and others for ideological reasons.
Security expert Rosian Vasiloi told BIRN that intelligence services from Moldova and Ukraine have worked together for some years to stop the phenomenon.
He added that most of the fighters come from Moldova's pro-Russian breakaway region of Transnistria and from the autonomous region of Gagauzia, but some hail from the western districts of Moldova, like Ungheni, close to the Romanian border.
Read alsoDangers of Russia withdrawal corridor from Transnistria via Ukraine"Some are former soldiers who used to be in the armed forces of Moldova, either from the Ministry of Defense, the Gendarmerie or even the police. For them, there is no need for special military training," Vasiloi added.
In July 2014, soon after Russia seized Crimea from Ukraine, the ex-KGB chief in Transnistria, Vladimir Antiufeev, became vice prime minister of the self-proclaimed Republic of Donetsk, in Eastern Ukraine.
During 2017, Russian soldiers stationed in Transnistria and separatist forces loyal to Tiraspol held around 200 joint military exercises.
Read alsoUkraine ready to provide Russia with corridor for withdrawal of troops from TransnistriaRussia keeps around 1,500 soldiers in Transnistria as "peacekeepers" and in the Operative Group of Russian Troops, OGRT, which has had the duty of guarding an ammunitions depot since Soviet times in Colbasna.
In May 2017, Moldova expelled five Russian diplomats, some of them identified as working for Russian military intelligence services GRU.
Reuters wrote that, according to government sources in Moldova, these diplomats were trying also to recruit Moldovan citizens to fight in Eastern Ukraine.
As UNIAN reported earlier, at a security conference held on April 17 in Kyiv, called "Traps of the Transnistrian settlement: How to avoid them", Moldovan ambassador Radu Bolbocean said that many military instructors from Transnistria had been detained in Moldova, without giving their exact numbers or names.
"We've been seeing a very high-level dialogue between Moldova and Ukraine. This promotes very close interdepartmental interaction between representatives of the two countries' border and customs services, and those of security agencies," he added.
Moldovan Prime Minister Pavel Filip and Ukrainian authorities at a security forum in Kyiv on April 11 again called on Russia to redraw its soldiers from Transnistria.
"Our principled position is that the Russian troops must be withdrawn from Transnistria; they should have been withdrawn from there long ago," Ukraine's special representative for conflict settlement in Transnistria, Viktor Kryzhanovsky, said.
Russian Vice-Prime Minister Dmitry Rogozin immediately dismissed the offer, insisting that Russian withdrawal would lead to "the degradation of the status of Transnistria, where our fellow citizens live."
Russian has awarded Russian citizenship to more than 200,000 people in the region out of a total population of less than 500,000.
Constantin Zatulin, first Deputy Chairperson of the Russian-led Commonwealth of Independent States' Affairs Committee on Eurasian Integration and Relations with Compatriots of the Russian State Duma sent Moldova an open warning.
He said he wanted to "remind the Moldovan government that the corridor could operate in both directions" – suggesting that Russian soldiers could enter into it, not just withdraw.