Merkel: Ukraine's territorial integrity more important than Russian warships near Australian coast
The presence of Russian warships in international waters near the coast of Australia is less important than the violation of Minsk Protocol and encroachment on the territorial integrity of Ukraine, German Chancellor Angela Merkel has said at the press conference with the Prime Minister of New Zealand John Key in Auckland, according to the Ukrainian service of Radio Liberty.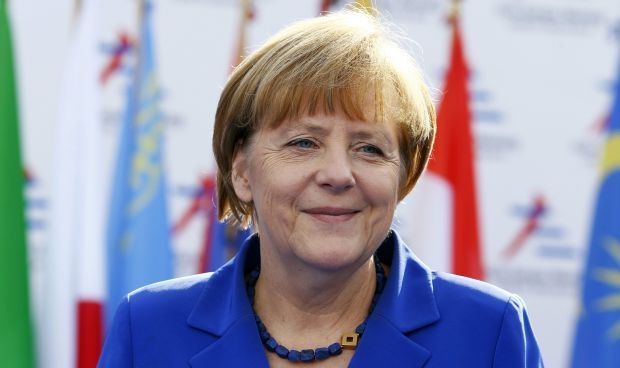 REUTERS
"Russian warships are part of [Russia's] presence in international waters," Merkel said.
"What bothers me much more is the violation of the territorial integrity of Ukraine and Russia's neglecting to follow the Minsk Protocol, as well as the alarming supply of weapons. That's what bothers me much more, and that will be discussed during the G20 summit."
World leaders are already arriving for the G20 summit, which will take place this weekend in the Australian city of Brisbane.
"The decision to reduce or expand sanctions against Russia depends on the position of Moscow in the Ukrainian crisis," UK Prime Minister David Cameron said in the Australian capital Canberra.
All EU countries believe that the sanctions against Russia cannot be weakened at this moment. At the same time, there is division among them on the question of new sanctions in response to Russia's recent supply of military hardware to the militants in east Ukraine, in violation of the Minsk Protocol. 
If you see a spelling error on our site, select it and press Ctrl+Enter