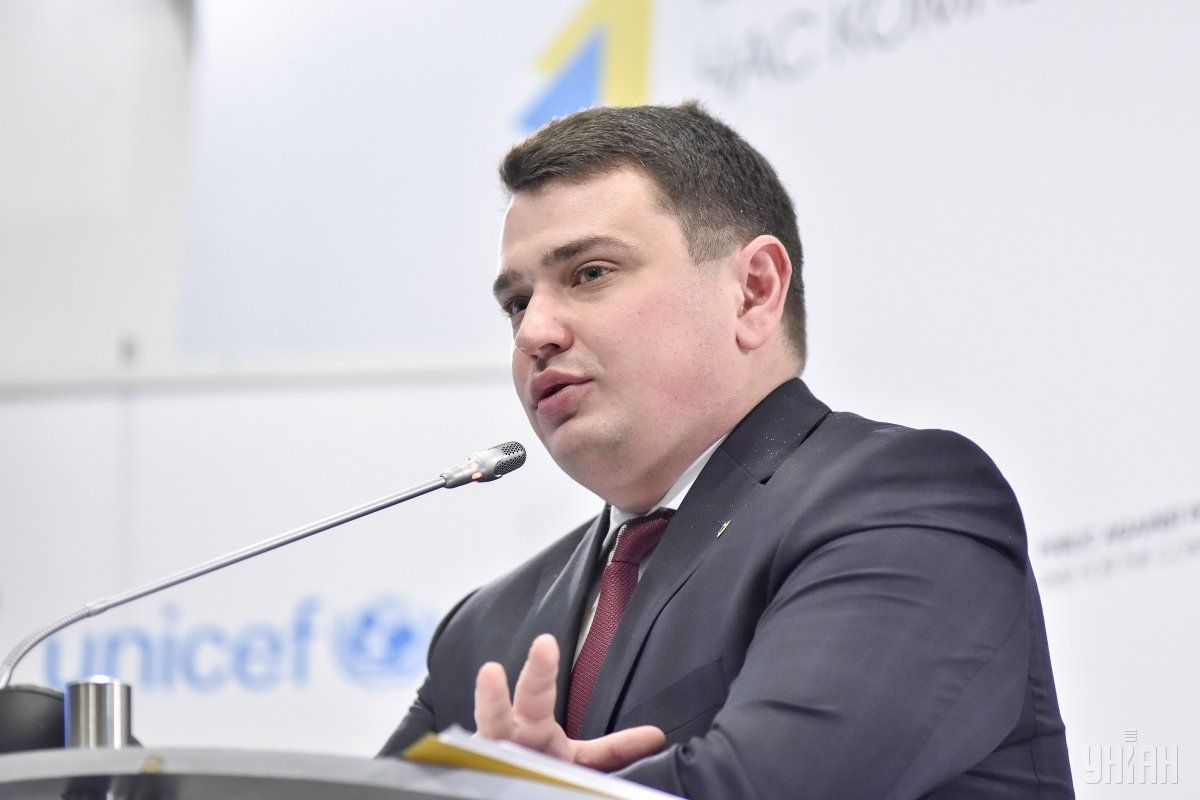 Photo from UNIAN
Director of the National Anti-corruption Bureau of Ukraine (NABU) Artem Sytnyk has said the agency will open cases against a number of lawmakers, members of the Cabinet of Ministers and judges.
"Cases against officials from a number of ministries and departments, lawmakers, judges, heads of large state-owned enterprises are in the pipeline," Sytnyk said at a briefing on April 25, the Ukrainian news outlet Gazeta.ua reported.
Read alsoNABU to probe into reports about Gaddafi's sponsoring Tymoshenko campaign in 2010
He also briefed on the results of the agency's work in the past three years.
"As of early March, based on the evidence collected by NABU and SAPO [the Specialized Anti-corruption Prosecutor's Office], almost 200 people have been indicted on charges of corruption, while more than 160 are suspects," Sytnyk said.
As UNIAN reported, NABU has recently detained an officer of the SBU Security Service in a $47,000 bribery case. According to the NABU chief, the SBU agent demanded this money from citizens who had received residence permits in Ukraine on the basis of fake documents.