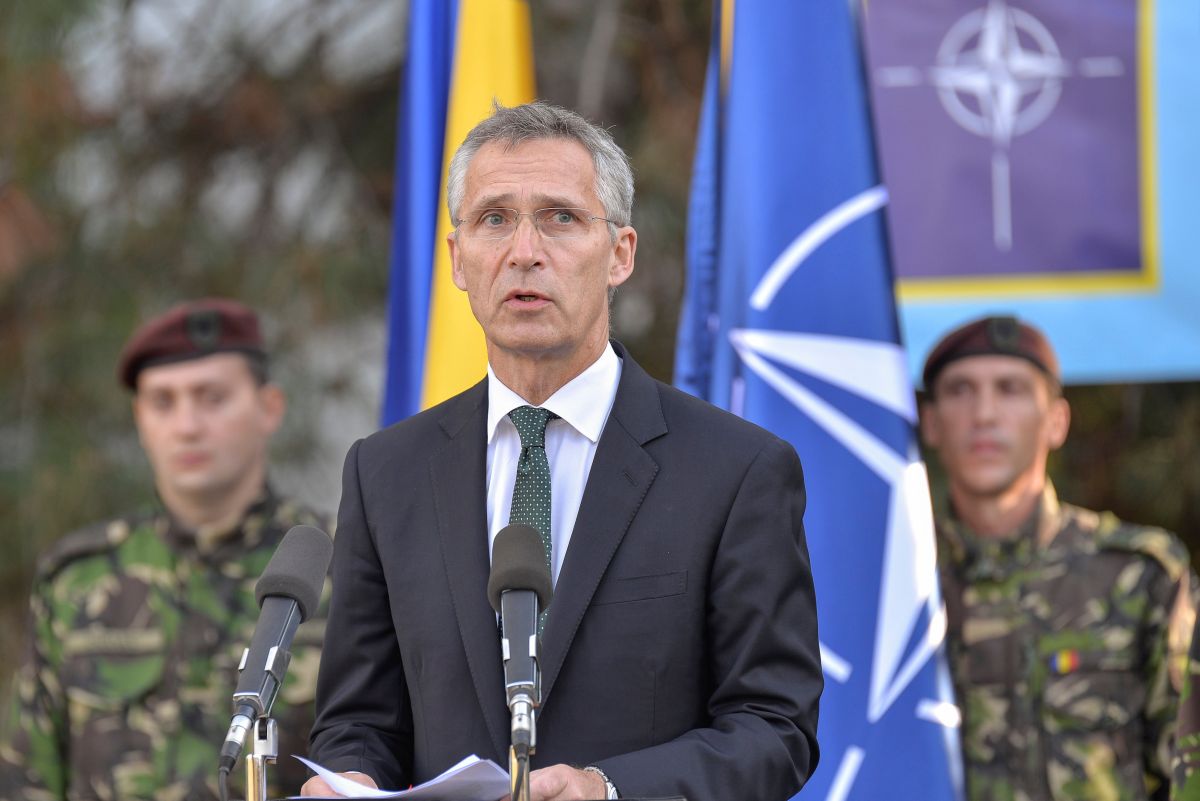 REUTERS
NATO Secretary General Jens Stoltenberg says that NATO Foreign Ministers are to address Ukraine's aspirations for membership of the Alliance.
"Ukraine has also expressed its aspirations for membership, and I expect ministers will want to address that," he said at a press conference in Brussels on April 26, according to an UNIAN correspondent.
The foreign ministers will meet on Friday, April 27, 2018, to prepare for the NATO Summit in July.
Read alsoNATO doesn't change policy vis-à-vis Ukraine, acknowledges its aspirations for accession
The ministers' four working sessions will focus on Russia, the Middle East and North Africa, Afghanistan, and the Western Balkans / NATO's Open Door policy.
Friday's ministerial meeting will be the last in the current NATO headquarters, which has housed the Alliance for 50 years. When Allied Defense Ministers gather in June, they will meet in NATO's new headquarters, which Secretary General Stoltenberg called "a new home for a modern and forward-looking Alliance."
As UNIAN reported, Ukrainian President Petro Poroshenko on March 28 signed a decree "On the Approval of the Annual National Program under the Auspices of the Ukraine-NATO Commission for 2018."
The presidential decree states that the medium-term goals of developing relations with the Alliance include measures to "ensure preparations for gaining by Ukraine of membership of NATO and receiving an invitation to participate in the NATO Membership Action Plan."