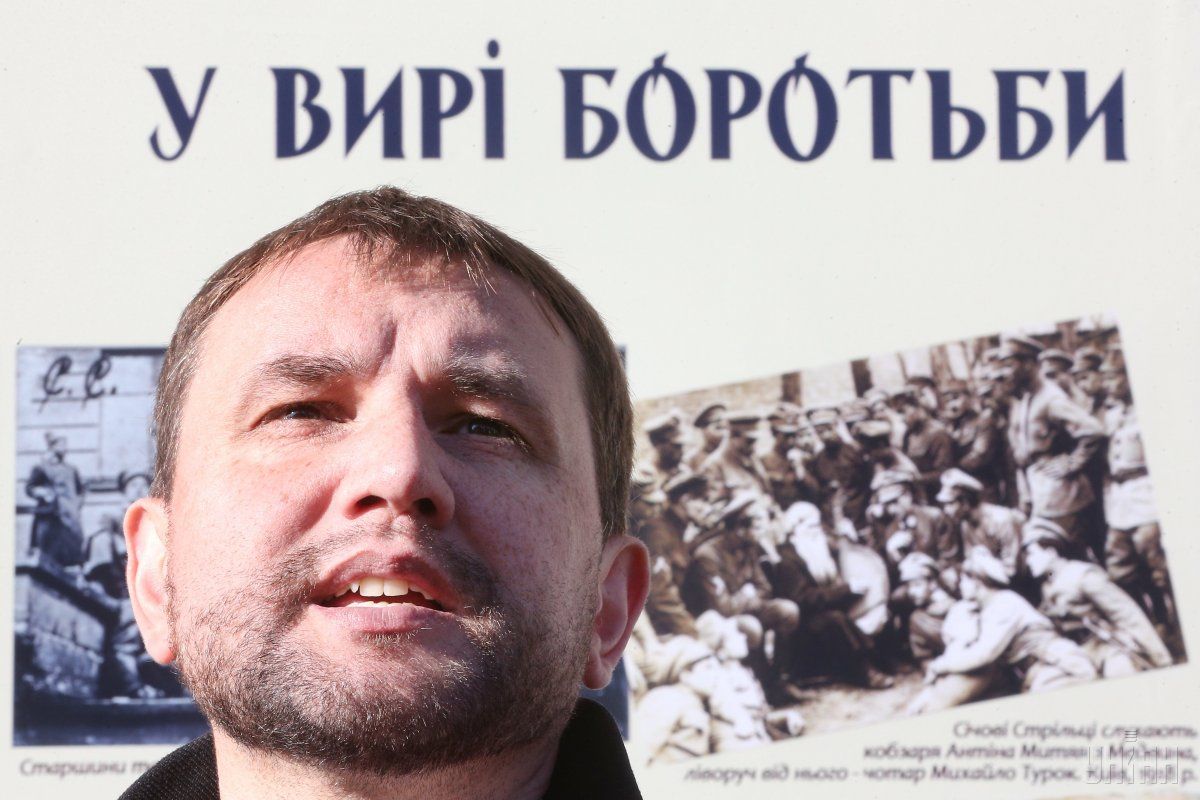 Photo from UNIAN
Director of the Ukrainian Institute of National Remembrance Volodymyr Vyatrovych has commented on the letter signed by more than 50 U.S. congressmen, addressed to the U.S. State Department, on "anti-Semitism" in Ukraine.
Speaking with RFE/RL, the historian branded the move "a mix of incompetence and deliberate distortion of information."
"It's strange that such a large number of respected American politicians put their signature under such a document," Vyatrovych said.
In particular, he recalled that the UPA members had fought against Nazism.
"When they call out as an example of glorifying collaborators the name of Stepan Bandera, a prisoner of the Sachsenhausen Nazi camp, or Roman Shukhevych, who in 1943 got to the helm of one of the largest anti-Nazi resistance movements in Europe, occupied by the Third Reich, this only shows, to say the least, poor knowledge of the matter on the part of the people who put their signature," said the historian.
"As an example of our pro-Nazi or collaboration propaganda, our information campaign was named, dedicated to the Ukrainian Insurgent Army [UPA]. The campaign included two exhibits "UPA: the Response of the Unconquered Nation," with one of them precisely telling about the massive anti-Nazi struggle of the Ukrainian Insurgent Army. One of the stands at the exhibit, in particular, told about Jews who fought Nazism in UPA ranks, and then fought Communism, too," Vyatrovych said.
As reported earlier, some 56 Members of Congress appealed to the U.S. Department of State with a letter expressing concern over the "government-supported" distortion of facts and Holocaust denial "taking place in Europe, particularly in Poland and Ukraine."
Among other things, the letter asserts that Ukraine glorifies "Nazi collaborators Stepan Bandera, Roman Shukhevych, and the Organization of Ukrainian Nationalists (OUN), as well as the Ukrainian Insurgent Army."
"These paramilitaries and individuals in some cases collaborated with the Nazis and bear responsibility for the murder of thousands of Jews, 70,000-100,000 Poles, and other ethnic minorities between 1941 and 1945," the letter reads.
Read alsoHolocaust program may move to Ukraine due to Polish bill on Nazi crimesThe document also mentions a number of crimes committed in Ukraine triggered by anti-Semitism, notes torch-lit nationalist marches, where anti-Semitic slogans are chanted, and points at the activities of the "neo-Nazi Azov Battalion, which was "incorporated" into the Ukrainian National Guard.