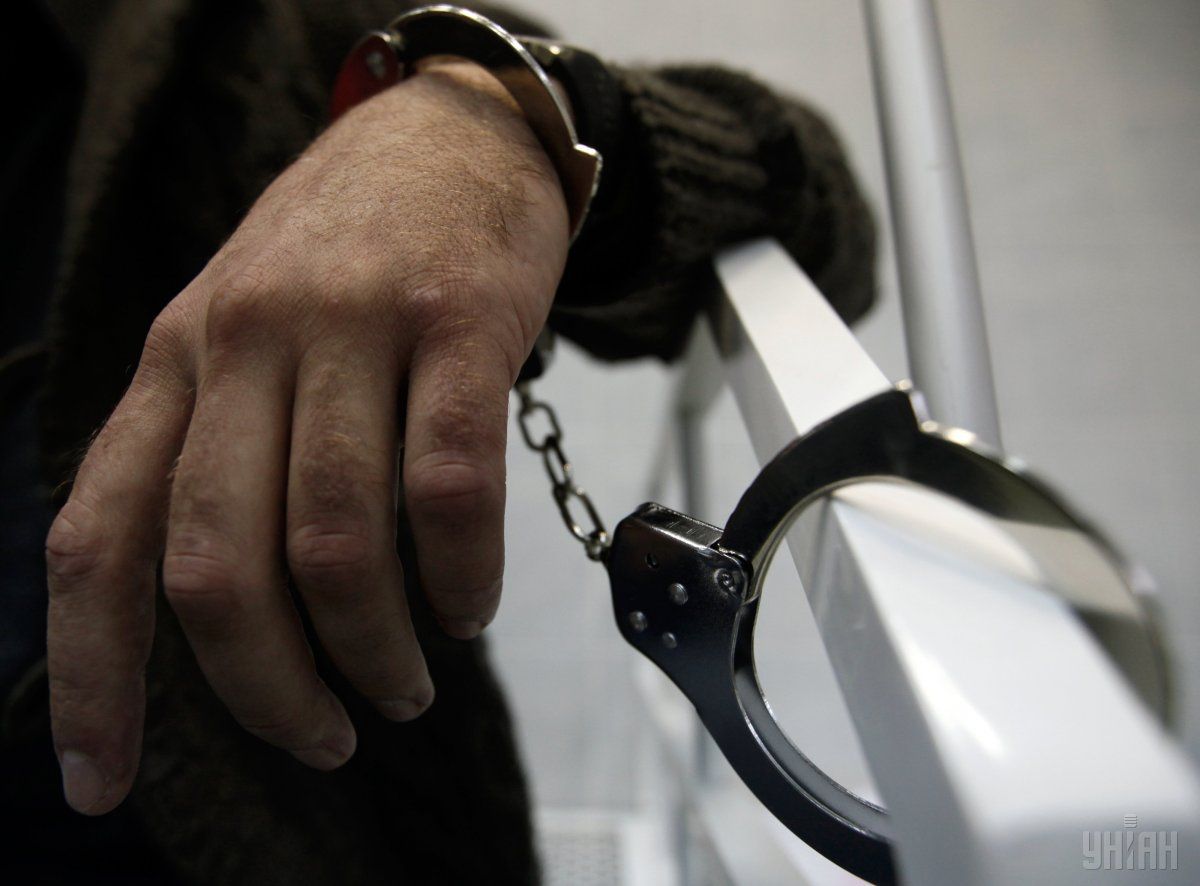 Photo from UNIAN
Without immediate hospitalization, emerges a threat to life of Uzeir Abdullaev, a Crimean Tatar political prisoner of Russian occupation authorities in Crimea, whose condition has been deteriorating over the alleged blood poisoning.
Yet the Russian-controlled remand prison staff in Simferopol are simply injecting him antibiotics that only fleetingly reduce fever, according to the Kharkiv Human Rights Protection Group.
Inflammation and other symptoms of blood poisoning were not properly treated back in February and seem to be spreading, with potentially fatal consequences.  A month ago, a doctor said that Abdullaev needed to be admitted to hospital, and warned that the blood poisoning had nearly reached his bones.  The professional recommendation was apparently ignored.
At a detention hearing on April 27, Abdullaev was unable to stand up. He has severe swelling in the left leg, and complains of severe pain. At that stage, he had had a severe fever for several days, with the antibiotics working for no more than half an hour, according to the detainee's mother.
Read alsoRussian FSB operatives secure career promotions by jailing Crimean Muslims on fake "terrorism", "extremism" charges - human rights groupAbdullaev's lawyer Sergei Legostov reports that both he and the family have made formal applications to the remand prison staff, to the prosecutor and all necessary bodies, but with no effect.  Most importantly, Abdullaev has not been properly diagnosed.
He needs to be placed on a drip with blood infusions to clear the blood of poison, his mother's medical experience tells her. Continued antibiotic infusions could only dull the symptoms until it is too late to cure the prisoner. Besides, prolonged May holidays will make access even by Abdullaev's lawyer to the pre-trial remand center impossible.
Read alsoUkrainian Foreign Ministry condemns extension of Pavlo Hryb's arrest in RussiaUzeir Abudllaev is one of five Crimean Muslims arrested on October 12, 2016, and charged with "involvement" in Hizb ut-Tahrir, a peaceful organization which is legal in Ukraine (and most European countries) but which Russia has for its own, undisclosed, reasons decided to brand "terrorist."   The charges themselves are a travesty of justice as men are charged with "terrorism" on mere grounds of alleged ties with the organization which is not known to have promoted any act of terrorism anywhere in the world.   The "trials" are always gravely flawed, with "secret witnesses" brought in to make up for a total lack of evidence.
The "Hizb ut-Tahrir cases" have justifiably been termed a conveyor belt of repression which Russia is increasingly using as a weapon against civic or human rights activists.