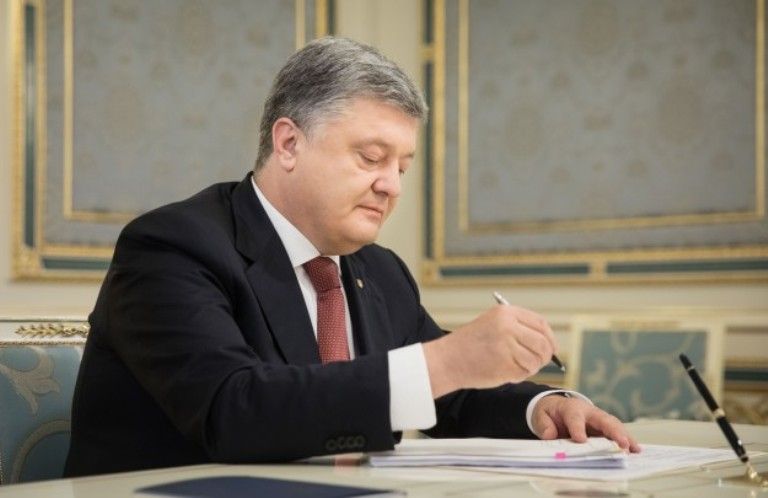 president.gov.ua
President of Ukraine Petro Poroshenko says Joint Forces Commander Serhiy Nayev will be primarily responsible for repelling any large-scale armed aggression in case Russia goes for a full-blown offensive in Donbas.
Speaking at a meeting with chiefs of security agencies on Monday on the day when the Anti-Terrorist Operation is changing its format to become a Joint Forces Operation, Poroshenko gave a number of instructions in this regard, according to the presidential administration press service.
"In the event of an aggravation of the situation, we must involve additional forces and means of the Armed Forces of Ukraine, all other units without exception, other components of the defense and security sector," Petro Poroshenko said.
"I want to emphasize separately that the completion of the regime of a large-scale antiterrorist operation does not deprive us of the possibility of announcing the ATO at any time when there is a terrorist threat in the liberated territories," Petro Poroshenko noted.
The President stressed the importance of closely monitoring the situation and counteracting the risks and threats, including the activities of sabotage groups.
Read alsoPoroshenko appoints Commander of Joint ForcesThe Head of State emphasized the importance of counteracting the information aggression as part of the hybrid war.
Commander of the Joint Forces, General Serhiy Nayev was instructed to ensure the use of weaponry by the subordinate troops to fire in response.
"I emphasize again that the liberation of the Donbas is meant to be held in a political and diplomatic way, forcing Russia to comply with the Minsk agreements. Ensuring, first of all, the implementation of the security package of the Minsk agreements, including the guaranteed ceasefire regime. Withdrawal, preferably to the territory of the Russian Federation, of artillery, tanks, MLRS, mortars that are prohibited by the Minsk agreements," he said. 
The Head of State appealed to the Commander of the Joint Forces: "If the enemy goes into a large-scale offensive, you are primarily responsible for repelling the large-scale armed aggression of the Russian Federation."
Read alsoJoint Forces Operation kicks off in DonbasPetro Poroshenko also emphasized that the Ukrainian diplomats and he, as President, would do everything to ensure the implementation of the format of peacekeepers that would strengthen the security component and create the necessary conditions for the restoration of normal life.