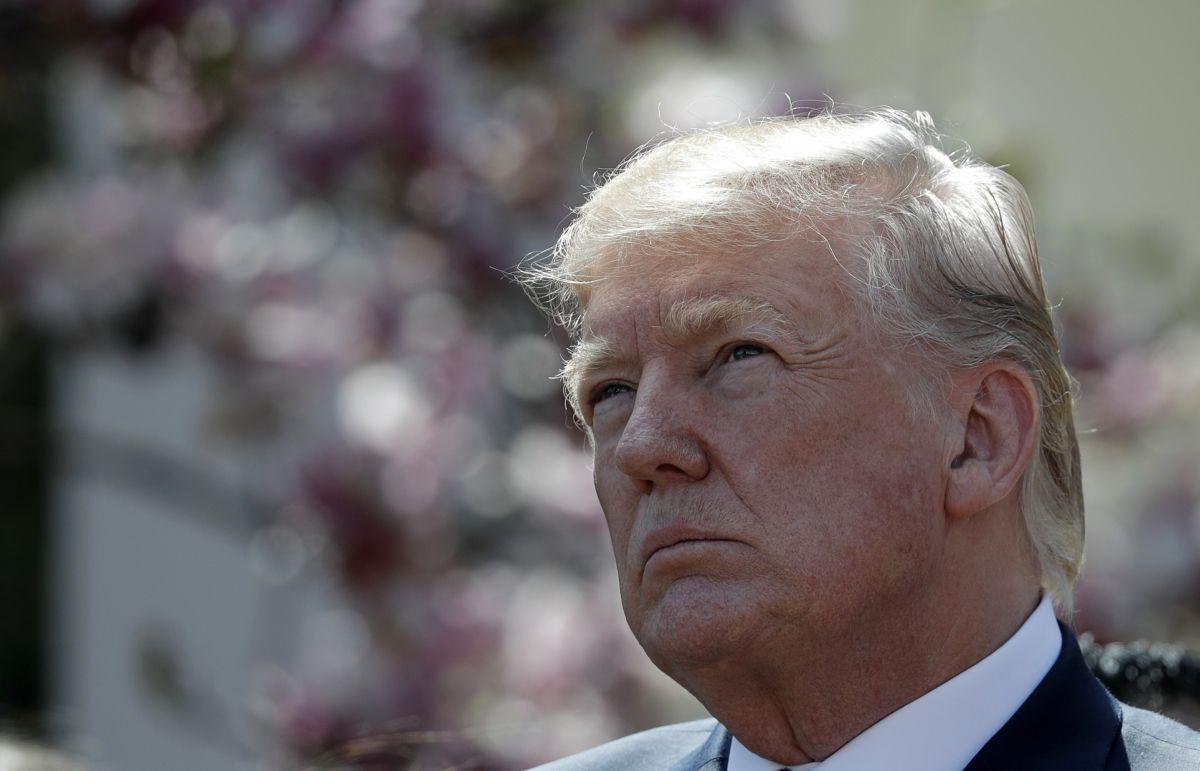 REUTERS
Robert Mueller wants to question President Donald Trump about a change to the 2016 Republican Party platform's language about Ukraine and Russia, rekindling a subject that House Republicans dismissed as a nonstarter.
Trump has denied any role in a decision by party activists at the 2016 Republican National Convention to strike language calling for the supply of U.S. arms to help Ukraine defend against Russian territorial aggression. Instead, the convention delegates approved only a vague call for the provision of "appropriate assistance" to Ukraine's pro-Western forces, according to Politico.
"I wasn't involved in that. Honestly, I was not involved," Trump told ABC's George Stephanopoulos in an interview in July 2016. Asked about his campaign's role, he said, "They softened it, I heard, but I was not involved."
Democrats who suspect Trump colluded with the Kremlin in the 2016 election have called the change suspicious, saying it could be an example of Trump doing a favor for Russian President Vladimir Putin.
Despite his public denial, the platform amendment appeared on a list of questions obtained by The New York Times that Mueller wants to ask Trump in a potential interview. "What involvement did you have concerning platform changes regarding arming Ukraine?" Mueller planned to ask.
Read alsoTrump team demands GOP not advocate lethal aid for UkraineIt's unclear whether Mueller has any specific reason to doubt Trump's denial, but he has access to documents and witnesses never consulted by the House Intelligence Committee, which last week released its final report on Russian election interference.
Most notably, former Trump deputy campaign manager Rick Gates began cooperating with Mueller's team in February. Gates never appeared before the House panel. Nor has former business partner and Trump campaign chairman Paul Manafort, whom Mueller has indicted on several charges related to his political work for pro-Russian Ukrainian politicians, including the country's deposed president.
Mueller's continued interest in the matter contrasts with House Republican investigators, who rejected the idea that the platform had been weakened "as a favor to Russia or perhaps for some other nefarious motive." The House Intelligence Committee Republicans said they "determined that the original plank was strengthened, rather than weakened — and there is no evidence that language advocating for the provisions of 'lethal defensive weapons' was improperly removed."
The Ukraine matter drew attention shortly after the platform was adopted when a July 18, 2016, Washington Post report said it "guts" the GOP's position on Ukraine.
But the substance of the change was more nuanced. The platform's original language supported "maintaining and, if warranted, increasing sanctions, together with our allies, against Russia unless and until Ukraine's sovereignty and territorial integrity are fully restored."
Read alsoRussian lawyer in Trump Tower meeting was Kremlin 'Informant' – mediaDenman's amendment would have added support for arming pro-Western Ukrainians with "lethal defensive weapons." It also called for greater coordination with NATO to constrain Russia's aggression. Denman's amendment was adopted after delegates struck the call for "lethal defensive weapons" and replaced it with "appropriate assistance."
Trump's allies have brushed off the issue, noting that the GOP platform is a largely toothless document and morphs every four years to better align with the Republican presidential nominee. It's not binding and is largely forgotten between conventions. They note that the final language still includes harsh criticism of Russia but made room for Trump's pledge to seek a better relationship with Putin.
But some congressional Democrats suspect the language change could have been part of a so-called signaling effort to indicate to Russia that the campaign was wielding influence on the matter. That contention was buttressed by the controversial Steele dossier, a private research document compiled by a former British spy on behalf of a research firm working for Democrats. Steele's report, without specifically mentioning the platform, alleged that the Trump campaign "had agreed to sideline Russian intervention in Ukraine as a campaign issue … a priority for Putin who needed to cauterize the subject."