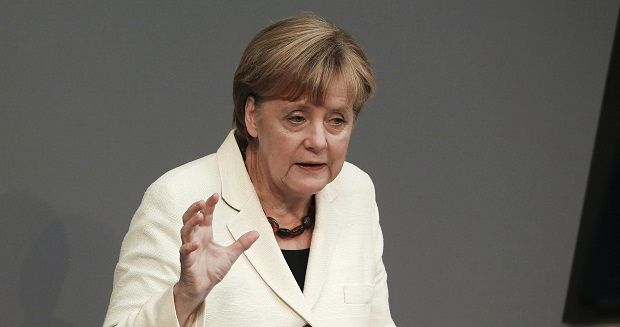 REUTERS
Merkel called on Europe and the United States to take decisive and concerted actions against Russia in order to solve the Ukrainian conflict, warning Russia of the "great fire" that may arise due to the situation in Ukraine.
According to Merkel, Russia is still embracing the old kind of thinking, in terms of "spheres of influence," which has resulted in Moscow's defiance of international law. And this, according to the chancellor, "puts in question the whole peaceful order in Europe after the horrors of two world wars and the end of the Cold War, as further cultivated by Russia's influence in destabilizing the situation in the East of Ukraine."
Merkel said that this kind of thinking should not become prevalent.
At the same time, Merkel ruled out a military solution to the confrontation in Ukraine and stated that the EU will try to continue its efforts to seek a diplomatic way out of the crisis. However, she said further sanctions against Russia could be imposed if  necessary.
Speaking about the crash of Malaysian Airlines Flight MH17 in the Donbas, Merkel highlighted the global nature the Ukrainian crisis had assumed.
"The crisis in Ukraine is in no case a regional issue - it has demonstrated  that it affects all of us," the chancellor said, adding that Russia's actions also pose special risks to Moldova, Georgia and Serbia.