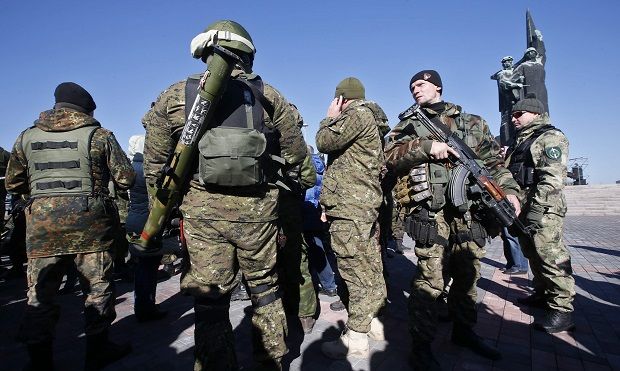 REUTERS
"The worst situation was near the Bakhmutka highway, where during the evening and at night the militants repeatedly fired Grad rockets at our units stationed near the villages of Krymskoe and Trekhizbenka," the press service said.
"Our unit located in the area of Shastya also came under fire from Grad multiple rocket launchers," it said. 
The press center also said that a few hours before a mobile patrol of the interior  ministry was ambushed near the village of Makarovo. The militants attacked with rocket-propelled grenades, killing three police officers and injuring five others.
Also last night, a Ukrainian checkpoint was attacked with small arms near Chernukhino.
"The fighting on the north-eastern outskirts of Chernukhino lasted an hour, the militants' attack was repulsed, and no casualties among Ukrainian soldiers were reported," the press center said.