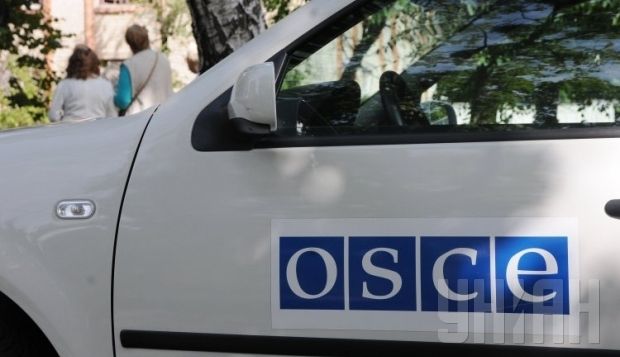 The EU has called on the OSCE to expand its mission in Ukraine / Photo by UNIAN
The Council of the European Union for Foreign Affairs said it called on all parties in the eastern Ukraine conflict to respect the Minsk agreements and stressed the importance of Ukraine regaining control of its own border with Russia.
The Council … reminds all parties concerned of their responsibility for a safe environment for the OSCE monitors and equipment, including Unmanned Aerial Vehicles," the council said in conclusions it released after meeting in Brussels to discuss Ukraine.
"The EU and Member States stand ready to provide increased financial and in kind support to the OSCE SMM. The Council also reiterates its support for swift expansion and extension of the OSCE Observer Mission at the Russian checkpoints. Full and effective control by Ukraine of its borders is essential and the Council calls on Russia to respect it."
The EU Council again confirmed its support for the Minsk Protocol, which it said was "a step towards a sustainable political solution of the crisis, which needs to be based on the respect for Ukraine's independence, sovereignty and territorial integrity."
"Alarmed by the recent heavy shelling and by reports about convoys moving in the separatist held areas with substantial amounts of heavy weapons, tanks and troops without insignia from across the Russian border, [the Council] urges all parties to fully implement the Minsk Protocol and Memorandum swiftly and without further delay.
"The Council calls in particular for a halt to the continuous violations of the ceasefire, a withdrawal of all illegal and foreign forces, mercenaries and military equipment, as well as for securing the Ukrainian-Russian border, with permanent monitoring by the OSCE."