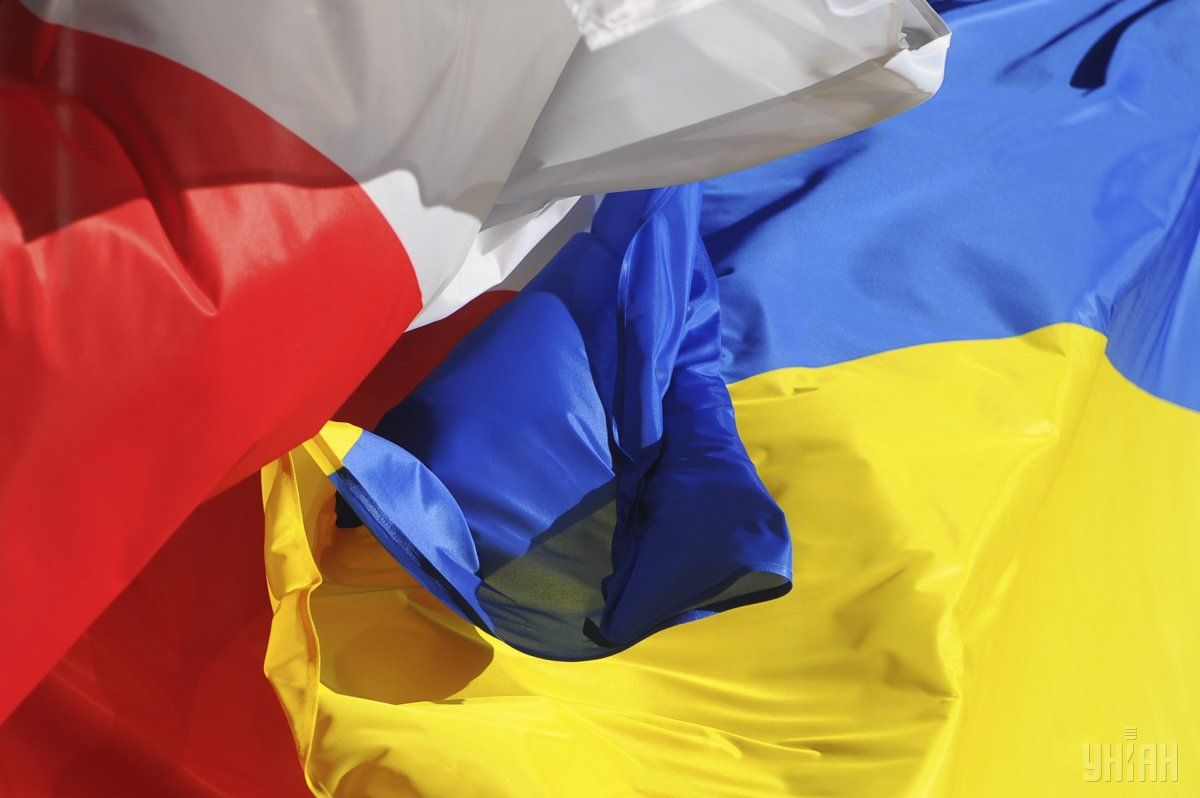 Photo from UNIAN
Russian intelligence has for the past two months been actively engaged in promoting its yet another project aimed at further antagonizing and radicalizing Ukrainian-Polish relations, creating the "International Anti-Bandera Movement."
At the same time, Russian "active measures" masterminds chose the decoy tactics, deciding to insert into both Polish and Ukrainian information space a Polish national, Tomasz Maciejczuk, a longtime "opposition-favoring" puppet star of Russian panel shows, who in late February was "suddenly", but very timely detained for "defilement of historical memory," according to the Information Resistance OSINT project.
Back then, IR predicted that Maciejczuk was a typical human intelligence asset who would soon be deported to Poland under the cover of an anti-Russian activist to enable him to openly conduct a fine-tuned propaganda work, which, in fact, would be in the Kremlin's interests.
And so, on May 3, the Russian media spat out reports that the "Polish journalist" and "Russophobe" Tomasz Maziejczuk was indeed deported from Russia and banned from entering the country for 30 years.
According to him, the Federal Migration Service of the Russian Federation considered that he "had previously stayed in Russia illegally and failed to leave the country in due time."
Before that, on the evening of May 2, he was not allowed to enter Russia at the Domodedovo Airport, told that he was "persona non grata for participating in the armed conflict in Donbas on the side of Ukrainian nationalists and desecrating the graves of Soviet soldiers."
Read also"In Kremlin's interests": Kyiv reacts to Polish nationalist rally outside embassy in Warsaw (Photo, video)Some Russian media, apparently acting as a team, immediately began to "sculpt" Maciejczuk's biography of "Russophobe" and a "pro-Ukrainian volunteer at the time of Maidan and ATO," etc.
The operation to introduce Maciejczuk into the Polish information space began against the entry into force of the law on the National Memory Institute of Poland, also known as the "anti-Bandera" law, and the creation of an "international anti-Bandera movement" by Russian journalist Dmitry Yermolaev, who IR stresses is an SVR [Foreign Intelligence Service of Russia] operative and, what's even more interesting, Maciejczuk's curator.
According to media reports, in 2002-2005 Dmitry Yermolaev worked in the Russian Embassy in Latvia as its third secretary and was identified by the Latvian counterintelligence as an SVR operative using a diplomatic cover.
Read alsoKremlin propagandists spotted in anti-Ukrainian campaign in NetherlandsIR goes on to say that another co-chair of the "international anti-Bandera movement" are another Russian SVR agent, Latvian political scientist and journalist Andrei Tatarchuk, known for his numerous pro-Russian actions under Yermolayev's clear leadership, as well as their joint detention by Moldovan security services last year at the Chisinau airport when they were heading for Transnistria. The third co-chairman is, of course, Tomasz Maciejczuk.
The founders say that the task of the "international anti-Bandera movement and its maternal structure should be the fight against "anti-humanist misanthropic Bandera ideology", worldwide condemnation and prohibition of the activities of "pro-Bandera organizations," and recognition of the "Volyn Massacre as genocide."
So, while in Poland, Maciejczuk will most likely return keep supporting the "anti-Bandera law," intensify anti-Ukrainian efforts to antagonize Polish-Ukrainian relations, using the tool of the ultra-right Falanga organization, to which he is affiliated, or even pushing the organization to join efforts with other Polish radicals around the "international anti-Bandera movement," while positioning himself as a prominent "Russophobe" and "independent truth-seeker," who suffered from Russian repression, but fiercely hates "Banderites," i.e., all Ukrainians.
Read alsoRussia's covert campaign underway to inflame East Europe - mediaRecently, against the backdrop of an active spin of anti-Ukrainian hysteria in Ukrainian-Hungarian relations, members of Falanga were detained by Polish security forces for the act of arson they had committed at the office of the Hungarian Culture Association in the western Ukrainian city of Uzhgorod on February 4.
An interesting fact is that Maciejczuk is one of the founders of Falanga's internet portal, IR recalls.
As OSINT experts reported earlier, it is clear that Ukraine and Poland are facing the next round of Kremlin's "hybrid war." Both Warsaw, Kyiv, and the EU should already be looking for joint mechanisms to counter the Russian "hybrid aggression," especially in terms of limiting the destructive influence of Russian special services and their multiple-faced accomplices.
By the way, Dmitry Yermolaev has already stated transferring his protege Maciejczuk onto his new "battlefield." He shared on Facebook Maciejczuk's post about Volyn movie with calls to recognize "Volyn Massacre as genocide."