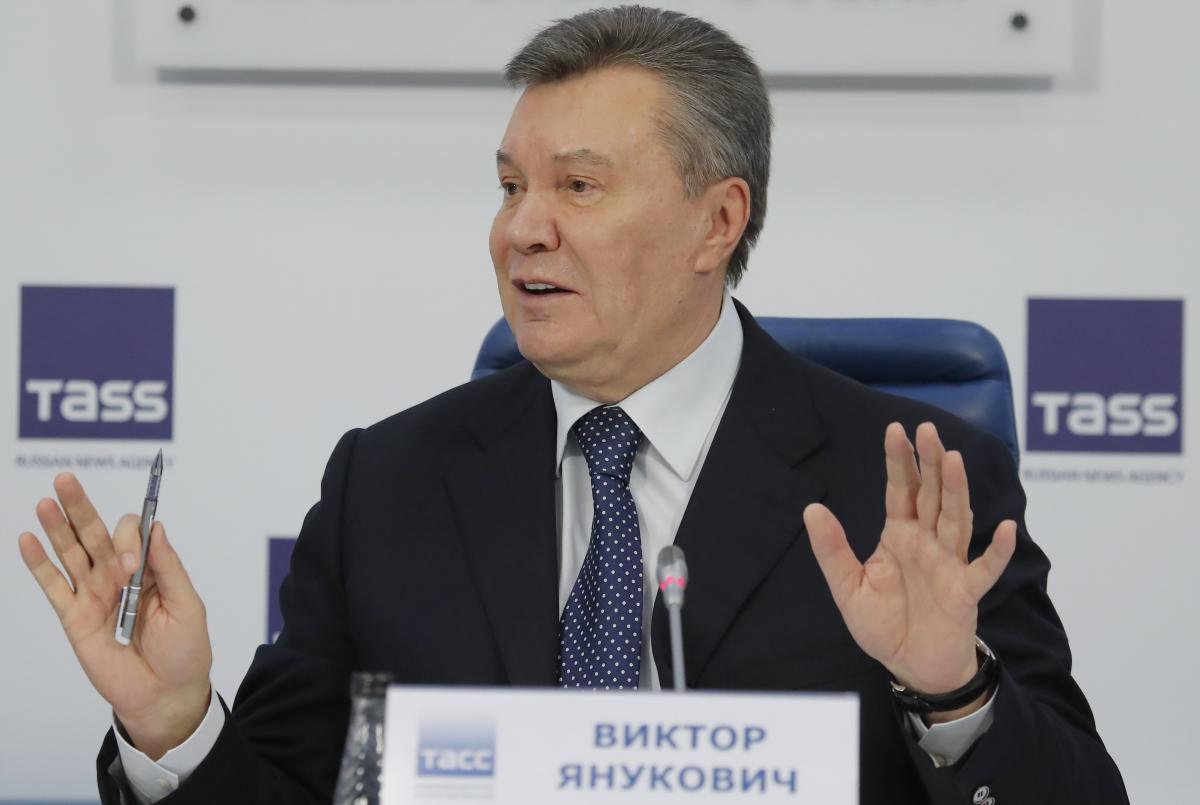 REUTERS
Ex-President of Ukraine Viktor Yanukovych, who is being accused of committing treason, used Russian aircraft to move across Ukraine and then flee from country.
The judicial panel of Kyiv's Obolon district court, which is considering the Yanukovych case, has completed the interrogation of Dmytro Ivantsov, a witness of defense, who is a former guard of the former president and who accompanied Yanukovych and fled with the latter to Russia, according to an UNIAN correspondent.
It should be noted that the testimony of the witness generally coincided with that given by his colleagues who had already testified in the Yanukovych case.
In particular, Ivantsov said that late on February 22, 2014, when Yanukovych and his guards were riding from Donetsk to Melitopol, they transferred to three military helicopters in the vicinity of Melitopol. After flying about 20 minutes, they landed at a military airfield, where they got aboard an AN-26 plane and flew to Crimea. Presiding judge Vladyslav Devyatko asked Ivantsov to specify the helicopters and the airfield. The latter confirmed that the helicopters were Russian. However, he did not specify the airfield.
Read alsoUkraine's referendum law passed during Yanukovych's presidency designated as unconstitutionalIn addition, Ivantsov said that on the morning of February 23, Yanukovych and his guards landed at a military airfield in Crimea and went to a resort facility near Yalta.
According to the witness, when they found out that Valentyn Nalyvaichenko (Chief of the SBU Security Service of Ukraine from February 24, 2014 to June 18, 2015), Ukrainian Interior Minister Arsen Avakov, and, allegedly, some armed men were looking for Yanukovych in Crimea, they moved to another facility under the guard of the Marine Corps of Russia's Black Sea Fleet.
The witness also said that after the ex-president along with his guards had moved to the Kosacha (Cossack) bay in Sevastopol, Yanukovych proposed to the Department officers that they continue guarding him. Some of them agreed and fled to Russia with Yanukovych.