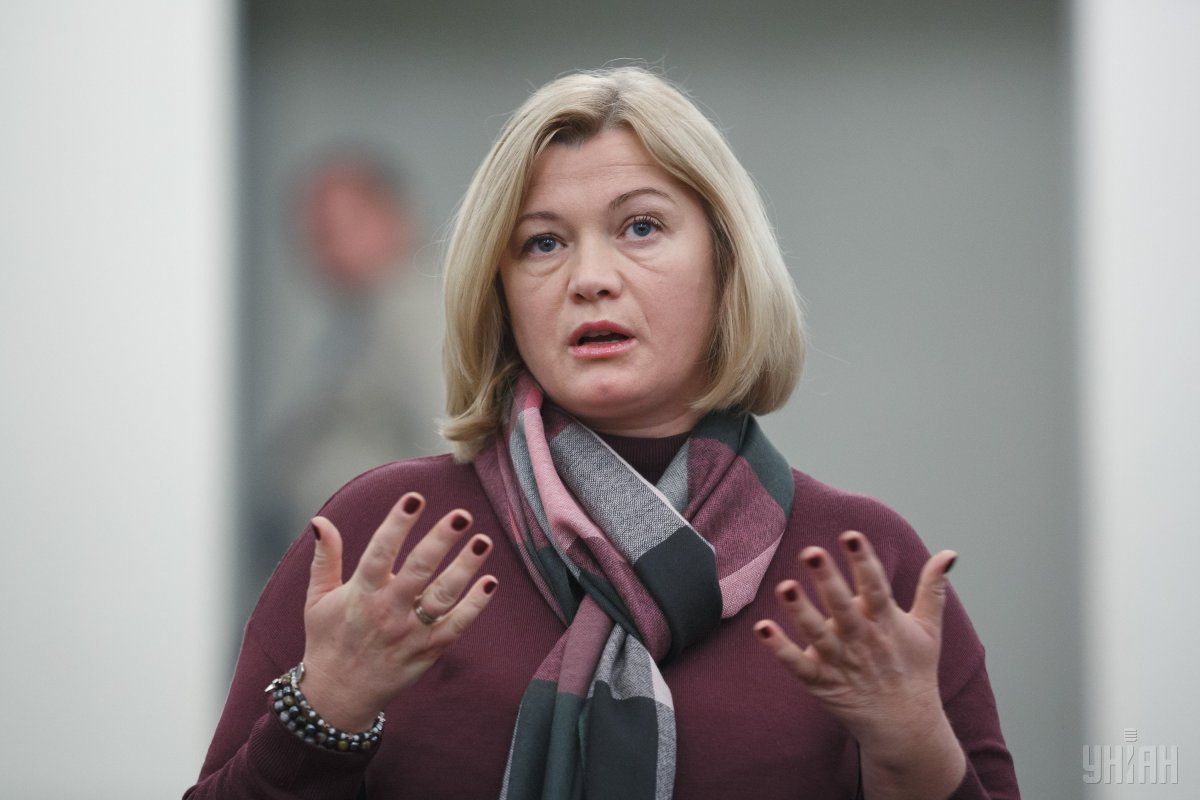 Iryna Gerashchenko / Photo from UNIAN
The self-proclaimed republics in Donbas – the "Donetsk People's Republic" ("DPR") and "Luhansk People's Republic" ("LPR") – demand that 80 fighters convicted in Ukraine be handed over to them in exchange for 15 Ukrainian hostages.
"As my colleagues told me, the meeting was unfortunately unsuccessful," Ukrainian envoy and First Deputy Speaker of Ukraine's parliament Iryna Gerashchenko commented on Facebook on the outcome of the meeting of the Trilateral Contact Group (TCG) humanitarian subgroup in Minsk on May 4.
"And we haven't heard feedback from Russian representatives to the offer to hand 23 Russians convicted of crimes against the Ukrainian state over to them so that the Ukrainians who are political prisoners of the Kremlin could be freed," Gerashchenko wrote
According to her, Russians continue insisting that "they are not there."
Read alsoUkrainian nationalists catch Brazilian fighter Lusvarghi in Kyiv, bring him to SBU (Photo, video)
"At the same time, representatives of the 'DPR' and the 'LPR', who are fully controlled by the Russian Federation, include these Russians in lists of the so-called militants, demanding that the Ukrainian side immediately release members of the [former] Berkut riot police, terrorists and Russians. They want to have over 80 criminals back in exchange for only 15 of our citizens. This is unacceptable," Gerashchenko stressed.
As UNIAN reported earlier, the Ukrainian side announced on April 4 that it was ready to swap 23 Russians for Ukrainians jailed in Russia. Russia has not responded to the offer yet.
After the previous meeting of the humanitarian subgroup in Minsk on April 18, Darka Olifer, the press secretary of former Ukrainian President Leonid Kuchma, who represents Ukraine in the TCG, said that Russia and the Russian-controlled statelets did not disclose information about dozens of Ukrainians kept hostage in the occupied areas in Donbas for years.