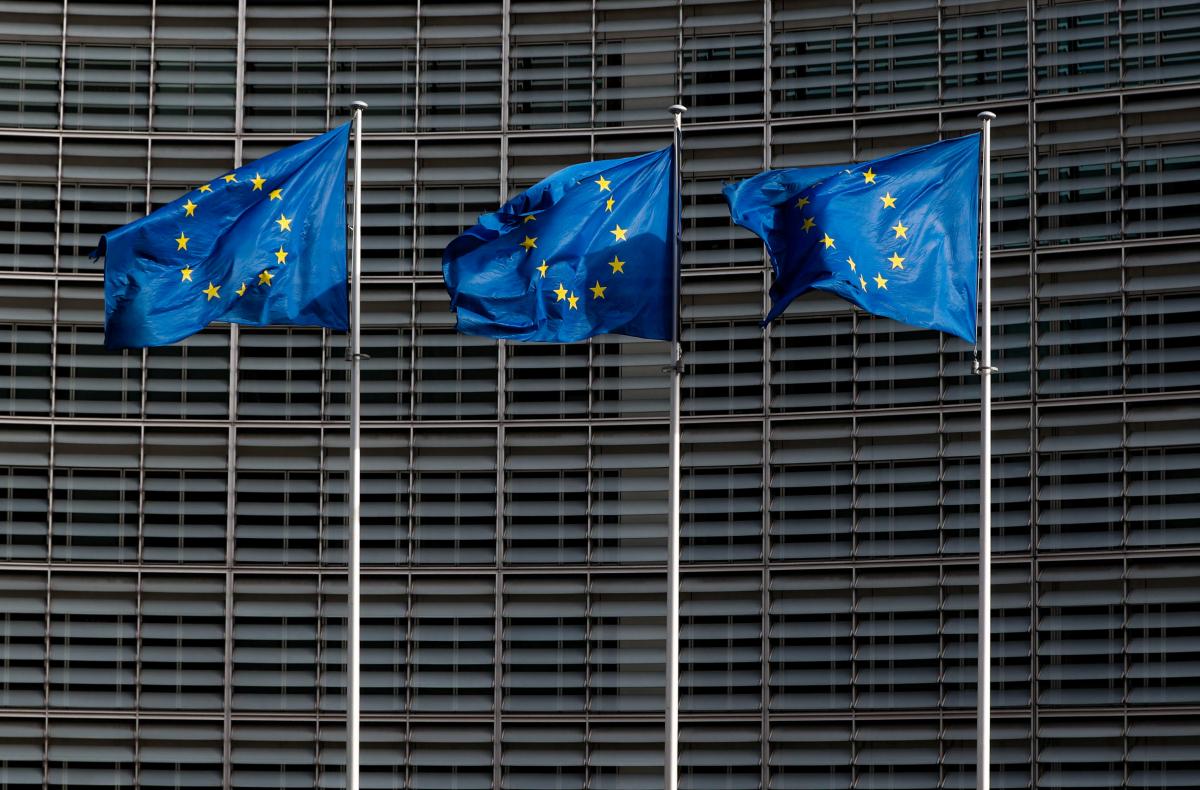 REUTERS
The European Union should put more economic pressure on Russia and assist Kyiv in having its prisoners of war still held in eastern Ukraine by pro-Moscow separatists and regular Russian Army units released, European Parliament Members Anna Fotyga and Kosma Zlotowski said on May 3 in Brussels.
The Polish parliamentarians also accused European Commission President Jean-Claude Junker of being a 'friend' of Russia and betraying European values for the sake of economic interests, New Europe reports.
Their comments came as part of a discussion on the economic and human costs of Russia's Aggression in Ukraine, which attracted a great deal of attention from Brussels policy-makers and the media.
Having given a platform to the victims of the ongoing armed conflict in eastern Ukraine, which has cost 10,300 lives since April 2014, the organizers of the event, the European Conservatives and Reformists Group, emphasized that further cooperation between the EU and Moscow was impossible under the current circumstances.
Read alsoUkraine's envoy: "DPR" and "LPR" want 80 fighters in exchange for 15 Ukrainian hostages"Within a few months of the (2008) war in Georgia coming to an end, the leaders of the free world decided to go into deeper relations with Russia. There were warnings from Tbilisi that the aggression would continue and the next country might be Ukraine… but at that time, (the West's) economic interests, unfortunately, took precedence," said Fotyga, who added that any new dialogue with Russia must be prefaced by the EU putting more economic pressure on Moscow in order to compel the Kremlin to fulfil the Minsk Accords that were signed in 2015, and which call for an immediate ceasefire and the release of POWs held in eastern Ukraine by Russian-backed forces.
A group of 45 MEPs recently signed a letter calling for further EU sanctions on Moscow and expressed concern with Juncker's personal position on the war in Ukraine, as he "openly" admits to being on friendly terms with Russian President Vladimir Putin.
"I think it is improper when the President of the European Commission calls himself a friend of Putin. Russia's policy is still aggressive, and we have to put more pressure on the Kremlin to free prisoners that are illegally detained by terrorists in eastern Ukraine and force them to withdraw from Ukrainian territory," said Fotyga.