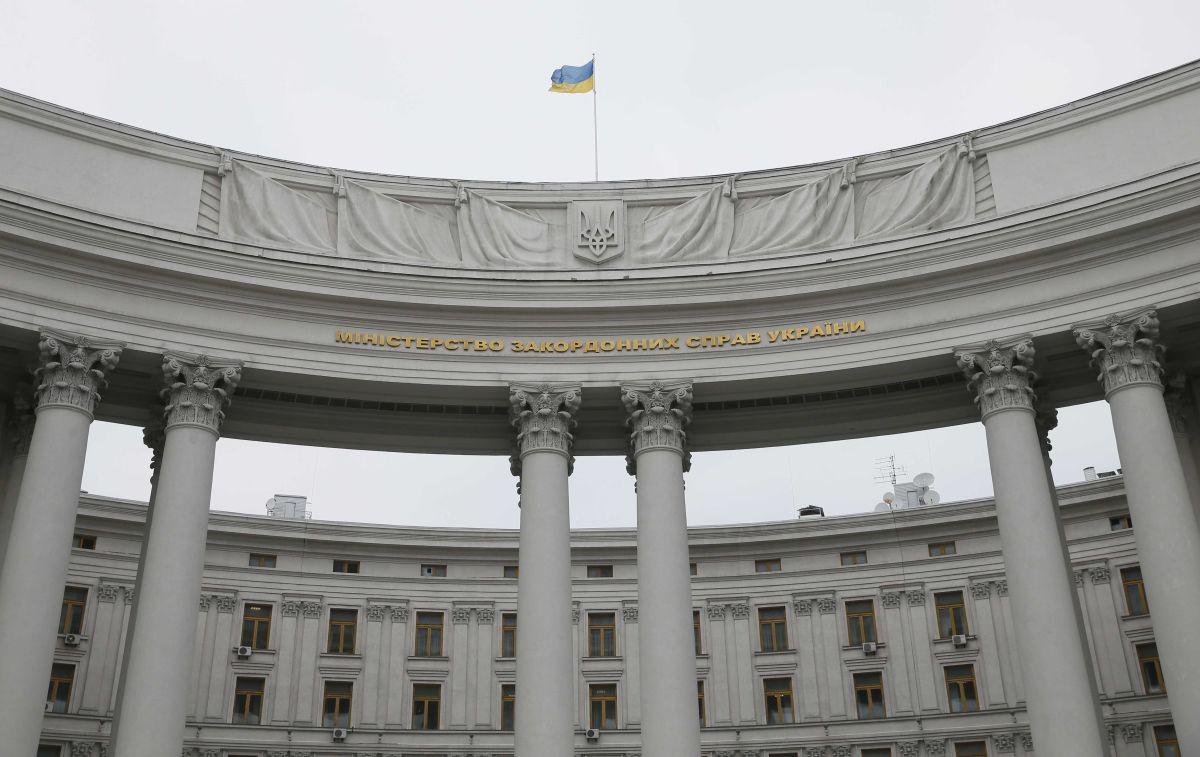 REUTERS
The Ministry of Foreign Affairs of Ukraine rejects any insinuations and accusations over the alleged increase in the number of anti-Semitic manifestations in the country.
"Ukraine consistently condemns any manifestations of intolerance or public anti-Semitic appeals," reads the statement by MFA Ukraine.
"Law enforcement agencies investigate and prosecute everyone guilty of such violations," the ministry said.
Read alsoMisunderstanding: Prominent Jewish leader comments on U.S. congressmen's claim of anti-Semitism in UkraineThe statement notes that "such shameful provocations are often inspired by the Kremlin regime, which is trying to stir the political situation and once again throw a shadow of anti-Semitism on Ukraine."
"According to the Congress of National Communities of Ukraine NGO's national minority rights monitoring group, no cases of anti-Semitic violence were recorded in Ukraine in 2017, while according to a poll by PEW Research Center, the level of anti-Semitism in Ukraine is the lowest across Central- Eastern Europe," the foreign ministry reported.
In turn, President Petro Poroshenko said he condemns manifestations of anti-Semitism that were reported at rallies in Lviv and Odesa.
Earlier, the U.S. Embassy in Ukraine expressed disappointment over manifestations of anti-Semitism in Odesa and Lviv.
Read alsoVyatrovych comments on U.S. congressmen's letter on "anti-Semitism" in UkraineOn the evening of May 2, the "March of Ukrainian order" was held in Odesa, organized nationalist movements, Head of the local "Right Sector" unit Tetiana Soikina called for the city "to belong to Ukrainians, not Jews."
Odesa Police Department launched an investigation into public anti-Semitic appeals.
Earlier, U.S. congressmen Ro Khanna and David Cicilline led over 50 House Republicans in pushing for the U.S. State Department to exert diplomatic pressure on Poland and Ukraine for recent incidents of anti-Semitism.
The Ministry of Internal Affairs of Ukraine rejected accusations, saying that they consider it inadmissible for any Ukrainian or foreign citizens to be discriminated, intimidated or persecuted for belonging to another religion, nation or culture.