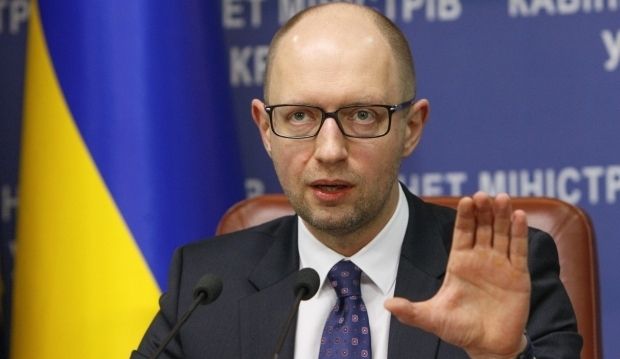 REUTERS
"With the assistance of the United States and Europe, we invite Russia to have serious talks to that effect on neutral ground," Yatseniuk said.
"In spite of Ukraine's desire to achieve peace, Russia is continuing to escalate the conflict and to build up its military presence in eastern Ukraine," he said.
"Everything depends on the Russian president and the people around him. If he has enough political will to stop the war against Ukraine and to comply with international laws and the UN charter, we are prepared to go ahead with the talks. Russia has already made a lot promises in that regard."
As UNIAN reported earlier, after sending in its troops and annexing Crimea in March 2014, Russia started to foment conflict in the Donbas. According to the Ukrainian government, the self-proclaimed Donetsk and Luhansk People's Republics were established in the Donbas with the direct involvement of Russian security services and the support of the Russian army. Russia is providing militants with ammunition and military equipment, and is sending in mercenaries and its regular troops to the Donbas, Kyiv says.
In an effort to resolve the crisis, a nine-paragraph memorandum was signed on September 20, 2014, in Minsk following trilateral talks. Among other things, the memorandum imposes a ban on the use of all weapon types and offensive warfare.
Under the memorandum, the conflict parties pledge to move their heavy equipment a distance of 15 kilometers back from the front line. The entire Russian-Ukrainian border is to be monitored by an OSCE special monitoring mission.
The first ceasefire agreement was signed on September 5 in Minsk.
However, both militants and Russian troops have continued to shell civilian areas and the positions of Ukrainian forces, the Ukrainian govenment says.
By November 18, Russian troops and terrorists had broken the declared ceasefire over 3,000 times, the Ukrainian authorities report. Kyiv says its troops only fire back when fired on by the militants.
The area under the control of the Russian-backed militants has roughly doubled in size since the ceasefire agreement was signed.