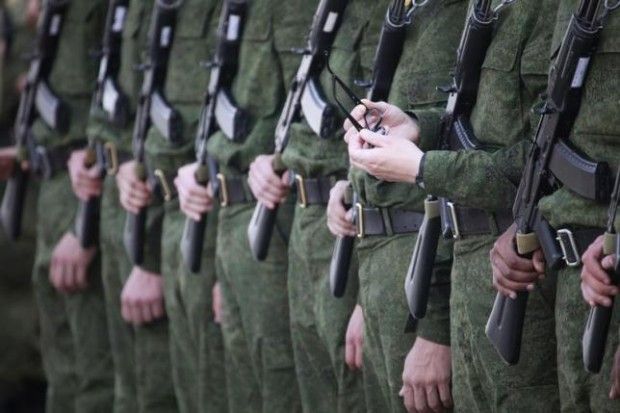 REUTERS
Ukrainian Defense Minister Stepan Poltorak says that at the moment Russia does not have a group of troops capable of conducting a full-scale invasion of Ukraine, but the necessary military formation could be built up within a period of up to two months.
"To date, according to intelligence reports, Russia has no formation capable of conducting full-scale aggression against Ukraine. But the infrastructure created makes it possible to build up a military formation within the period from two weeks to two months, engaging mainly the forces of the Western and Southern military districts," the Ukrainian Defense Ministry's press service quoted Poltorak as saying.
"We should not dream that Russia has given up aggressive policy vis-à-vis Ukraine – it's premature," he said.
Read alsoPoltorak: Javelin supply heralds new era of cooperation with U.S.
In his word, Russia has been forming a strong cordon, which can be used to mount open aggression against Ukraine.
Russia has deployed a powerful grouping on the border with Ukraine in addition to two terrorist army corps created in the occupied areas in Donetsk and Luhansk regions, he said.
"There are about 80,000 personnel, 900 tanks, more than 1,000 artillery systems, more than 400 multiple rocket launchers. Russia has rebuilt three armies whose task during the Cold War was to create tension in Europe," he added.
UNIAN memo. The Cold War was a state of geopolitical tension after World War II between powers in the Eastern Bloc (the Soviet Union and its satellite states) and powers in the Western Bloc (the United States, its NATO allies and others). It ended with the collapse of the Soviet Union in 1991.