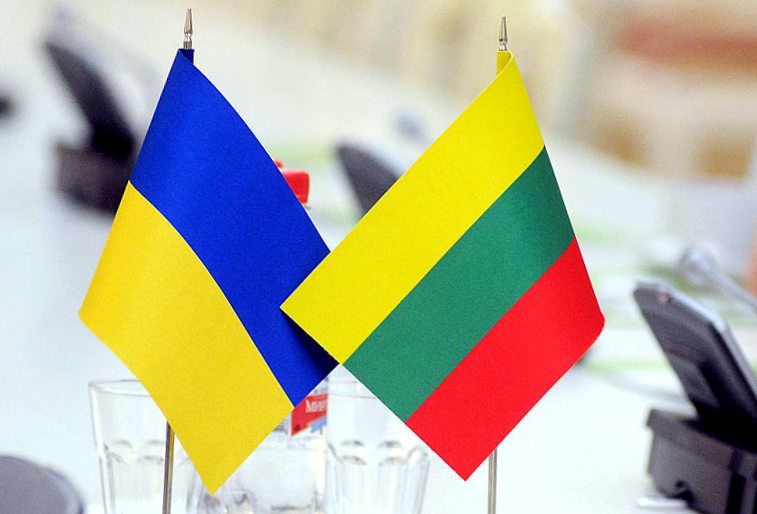 benatov.biz
Lithuania's Seimas in a unanimous vote supported the so-called "May 3 Declaration," calling to support Ukraine's rapprochement with NATO and European Union.
The document, adopted against the recent marking of the 227th anniversary of the Constitution of 3 May, 1791, stresses the importance of defending Ukraine from Russian aggression, Delfi reports.
"Ukraine's aspiration to defend itself from the aggressor and to regain control of the occupied lands as well as to create a safe, prospering and European state, approaching NATO and the European Union, is also Lithuania's strategic aspiration. Lithuania is inviting Poland and Ukraine to join their effort and do everything to make the key aspiration of our partners in the West as well," the Seimas of Lithuania said in the declaration.
The document also expresses hope that Russia one day becomes a non-aggressive and European country.
Read alsoLinkevicius grateful to Ukrainian defenders of Lithuania's freedom"For such Russia's prospect to come into being, today we must join our effort to stop its aggression in Ukraine in invest into the creation of a line of "success countries", starting with Ukraine, in Europe's Eastern neighborhood," the declaration states.
Seimas Speaker Viktoras Pranckietis told a press conference earlier this month that Europe's security border is now in eastern Ukraine, the Baltic Times reported.
Chairman of Ukraine's Verkhovna Rada Andriy Parubiy, who was attending the commemoration of the Constitution of May 3, 1791, in his address to members of the Lithuanian parliament, said "that enemy that existed 500 years ago – the Russian Empire – still exists".
The Ukrainian politician said Ukraine feels Lithuania and Poland's strong support while fighting for its freedom.
The Constitution of 3 May, 1791 was adopted by the Great Sejm of the Polish–Lithuanian Commonwealth, a dual monarchy of the Kingdom of Poland and the Grand Duchy of Lithuania. It was the first in Europe and second in the world written constitution after the United States' Constitution that came into force in 1789.