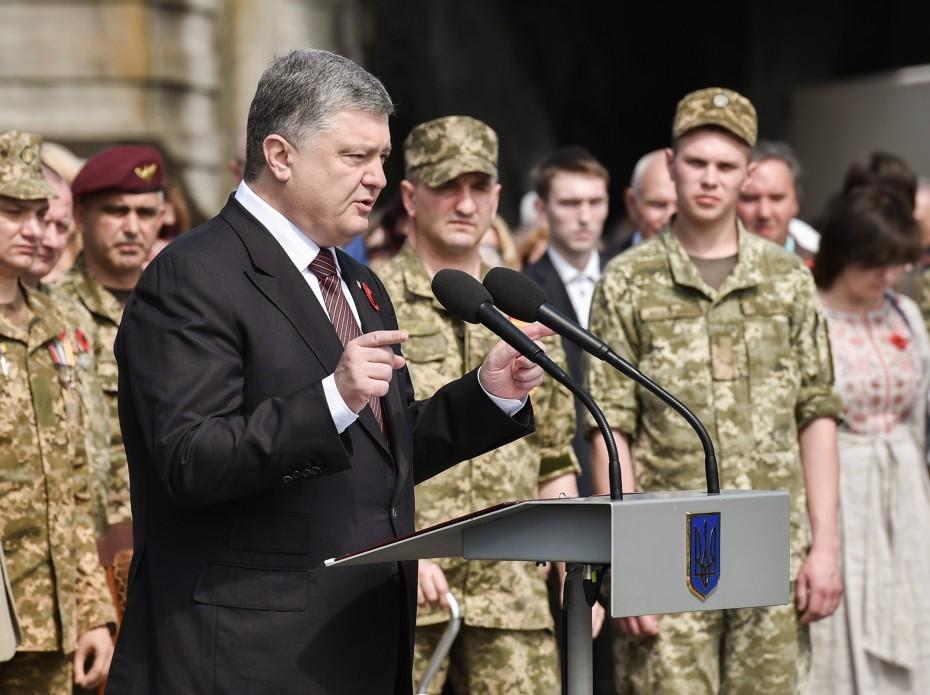 president.gov.ua
Ukrainian President Petro Poroshenko says that Ukraine, along with international partners, wants to build a new system of international security.
"Only strong and capable army is the main factor of our security," Petro Poroshenko emphasized opening the "Heroes" photo exhibition on Tuesday as Ukraine is marking Day of Remembrance and Reconciliation, according to the presidential administration press service.
"Building up the Army is our duty before the next generations of Ukrainians. This our way to honor the bright memory of those who perished in World War II and all fighters for Ukrainian statehood," the president said.
Read alsoUkraine marks Remembrance and Reconciliation Day on May 8"Together with our partners, we are striving to build a new system of international security that was destroyed by Russia's aggressive actions. To this end, we need to ensure a reliable defense of our sovereignty and territorial integrity and independence in a single Euro-Atlantic system of collective security."
"I congratulate all the Ukrainian defenders who are protecting peace in our state out there on the frontline, as well as everyone who's selflessly helping our warriors - our volunteers," the president said.