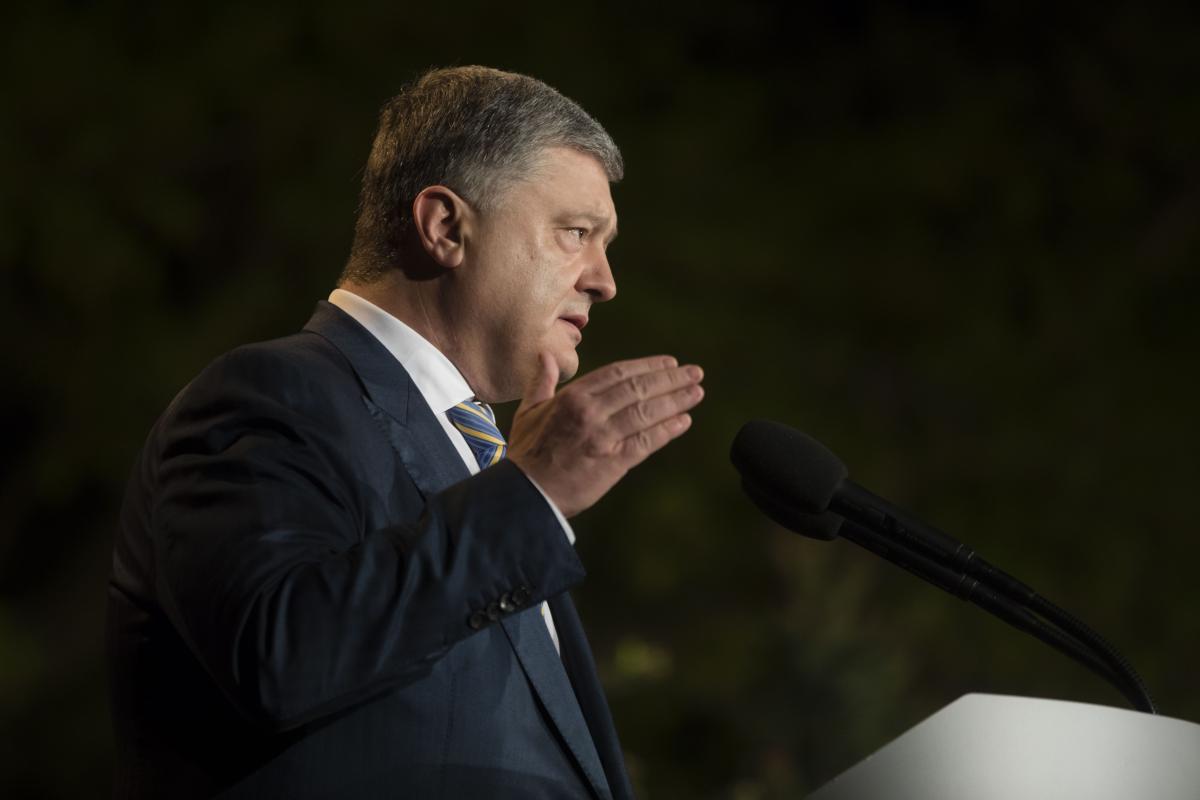 Photo from president.gov.ua
Ukrainian President Petro Poroshenko says that Russia planned to split Ukraine into several parts way back in 2014.
"In the spring of 2014, Russia planned to split Ukraine into several pieces. We disrupted this insidious plan with the heroic will of the Ukrainian people and Ukrainian warriors. We caught hold of the ground, cemented into the map of Europe and the world. We took such strong roots that no force is able to unearth us from our legal and natural place. From the place we've been living in for thousands of years already," he said during the First Minute of Peace event at the National World War II History Museum of Ukraine on the evening of May 8.
Read alsoPoroshenko: Russia uses 'Immortal Regiment' as element of hybrid warfare
According to Poroshenko, having carefully prepared the operation, immediately after the presidential elections, the Ukrainian troops in the summer of 2014 launched an offensive and released almost two-thirds of Donbas, which had been occupied almost entirely before. "The ATO [Anti-Terrorist Operation] was already approaching the victorious end. And this was precisely the reason for the invasion of Russian regular troops," he said.
Since then, the Ukrainian army has become much stronger. "And it reliably holds the defense against the largest army on the continent, the army of the Russian Federation as an aggressor country," he said.
The Ukrainian president expressed confidence that Ukraine would win the war.
"We will definitely win this time as well. With different price, in a different way, by other means. Not only by military, not only by defensive ones, but also politically and diplomatically," he added.
Russian aggression against Ukraine started with the annexation of Ukraine's Crimea in March 2014. The war in Donbas began in April 2014; Ukraine launched the ATO then, which was transformed into the Joint Forces Operation (JFO) on April 30, 2018.