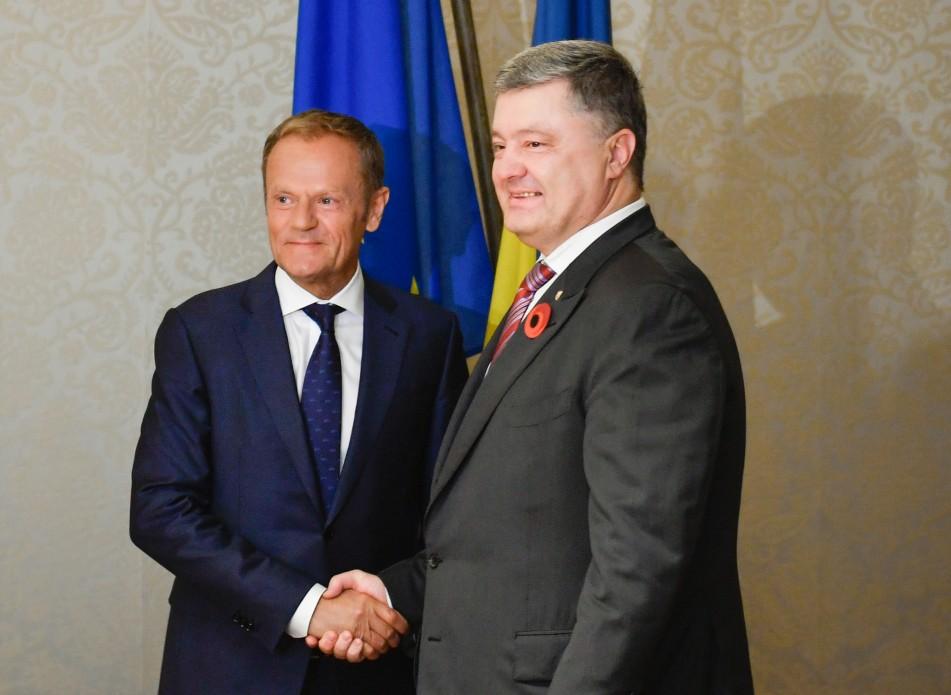 Photo from president.gov.ua
President of the European Council Donald Tusk has announced the EU-Ukraine Summit on July 9.
"With President Poroshenko [we're] preparing for our next EU-Ukraine Summit on 9 July," Tusk tweeted on May 9 after talks with the Ukrainian President on the same day.
The 20th EU-Ukraine summit will take place in Brussels, Belgium.
The meeting between Poroshenko and Tusk took place on May 9 as part of the Ukrainian president's working visit to Germany to attend the Charlemagne prize ceremony.
"The leaders agreed to hold the next jubilee 20th Ukraine-European Union Summit in the summer of 2018 in Brussels," Poroshenko's press service said in turn.
Read alsoTwo Ukrainian villages in Luhansk region under heavy artillery fire, 75-year-old woman wounded
Poroshenko also briefed Tusk on the situation in Donbas, the pace of the Joint Forces Operation there and the recent violations by the Russian side of the Minsk peace agreements on Donbas.
The two officials discussed the extension and possible tightening of the sanctions against Russia.
In addition, Poroshenko and Tusk discussed the implementation of reforms in Ukraine, including the creation of an anti-corruption court, the reform of the national security system, the implementation of the Association Agreement between Ukraine and the EU, as well as ways to increase the EU's assistance.