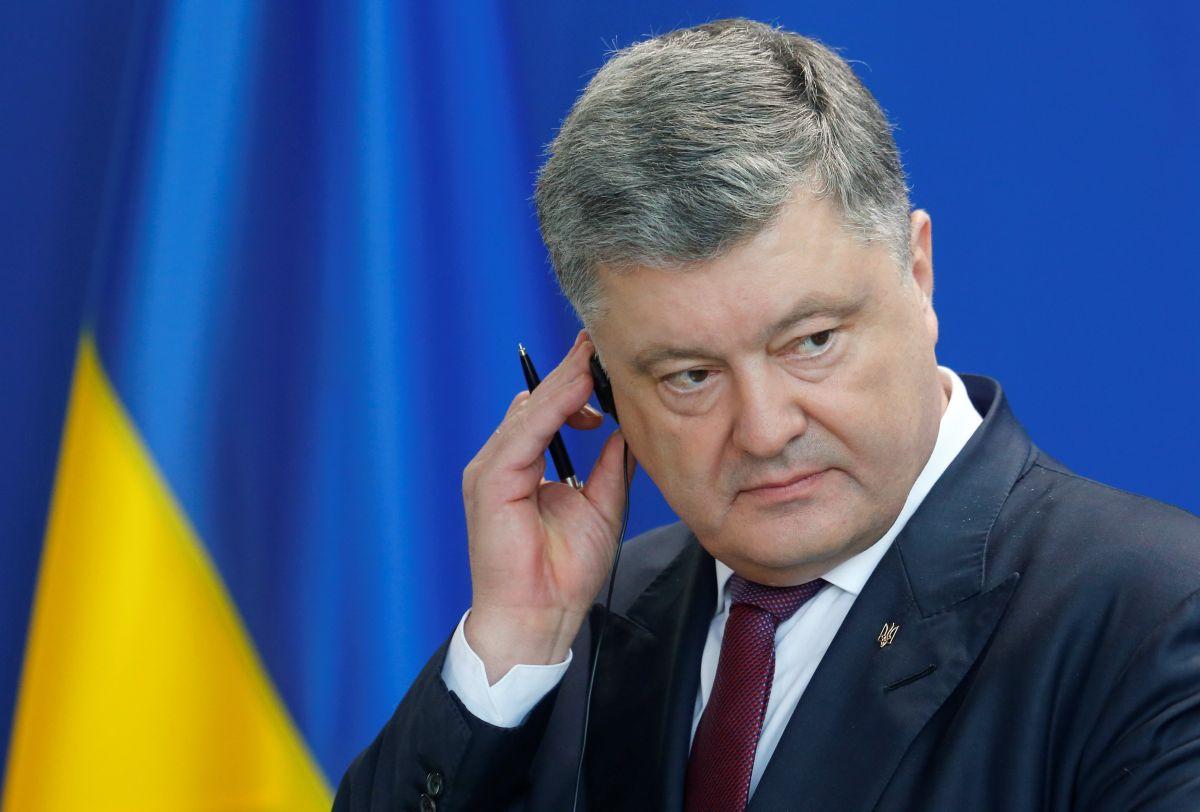 REUTERS
Ukrainian President Petro Poroshenko calls on his country's European partners to introduce a new set of sanctions for organizing and holding the illegal presidential elections in the occupied Crimea on March 18, on the anniversary of the illegal annexation of the peninsula by Russia.
"Sanctions have been thoroughly discussed," the head of the Ukrainian state told journalists following tripartite negotiations with German Chancellor Angela Merkel and French President Emmanuel Macron held in German Aachen Thursday, according to an UNIAN correspondent.
Read alsoUK set to strengthen anti-Russia alliance"Sanctions should be prolonged while new, additional sanctions should be introduced, especially for those who took part in the organization and holding of elections in Crimea, the election of the president of the Russian Federation - illegal Crimea elections, as evidenced by a number of statements by authoritative international organizations and Ukraine," Poroshenko said.
Also, the president said he had discussed with the leaders of Germany and France the issue of having the occupied Crimea returned to Ukraine.
"Obviously, we talked about de-occupation [of the Crimean peninsula] and introduction of sanctions for the illegal holding of elections," the head of state added.
Read alsoPoroshenko: Russia wanted to split Ukraine into several parts in 2014"We are coordinating our actions and a package of sanctions regarding the implementation of Minsk agreements and the cessation of Russia's aggression in Donbas, which are inseparably linked with the package of sanctions over the illegal annexation of Crimea," Poroshenko said.