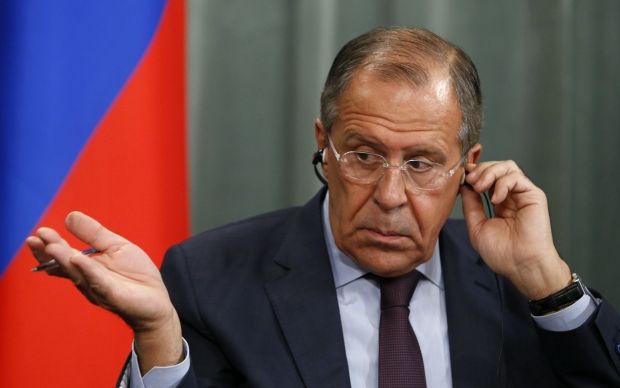 REUTERS
"The stage of the Geneva format [of talks] has passed, because while it was useful to some extent when there was no direct dialogue between Kyiv and the southeast of Ukraine, now a dialogue has been established," Lavrov said on Wednesday in Russia's parliament, the State Duma.
"It would be a crime to break [this dialogue]," Lavrov said.
The so-called Geneva format of talks between Ukraine, Russia, the United States and the European Union was used in the early stage of the Ukraine crisis, following Russia's illegal annexation of the Ukrainian territory of Crimea.
As reported earlier, Lavrov said he believed that the Ukrainian crisis had arisen as a result of the desire of Western countries to expand their geopolitical space.
"Due to an armed unconstitutional coup, Ukraine is on the verge of a split, and is involved in a fratricidal war," he said.
Ukrainian President Petro Poroshenko on Tuesday called for more talks on resolving the Ukrainian crisis, suggesting a number of formats for them, including the Geneva format.