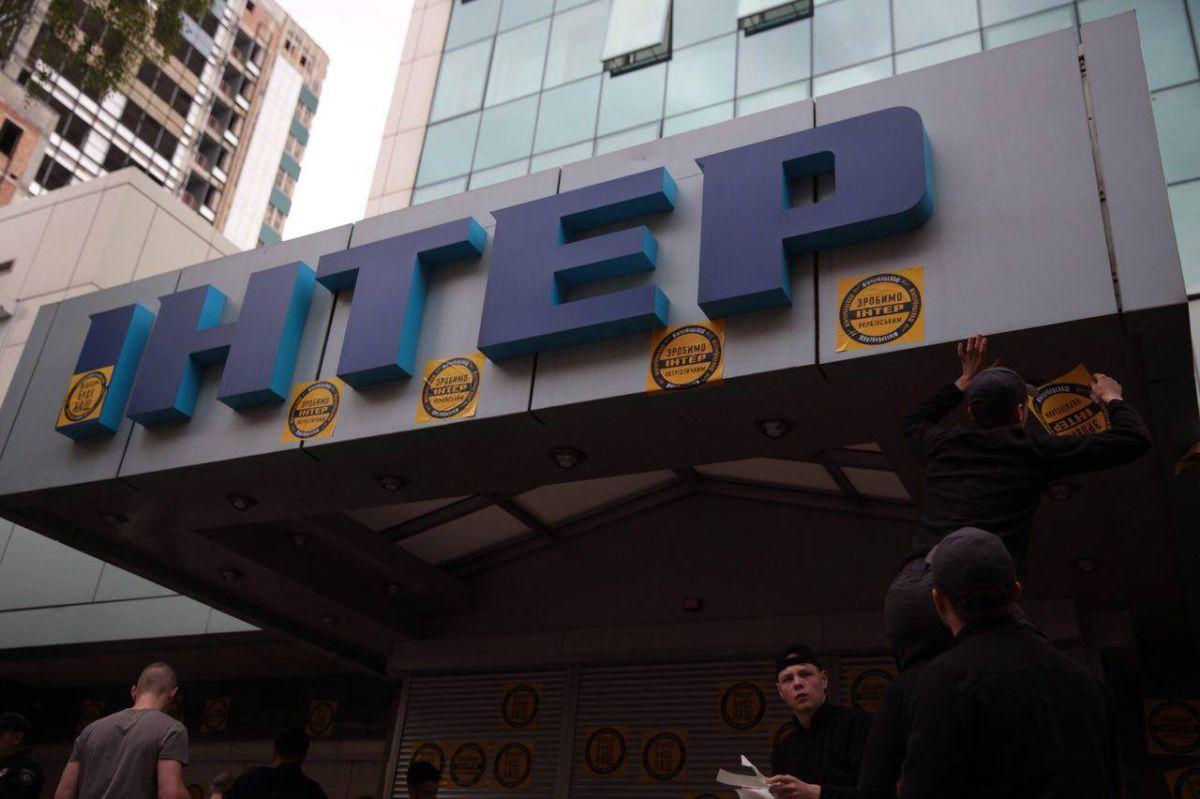 facebook.com/politicalpartynationalcorps
Harlem Desir, the OSCE Representative on Freedom of the Media, has condemned an attempted arson attack on the Ukrainian Inter TV channel, which took place in Kyiv on Victory Day on May 9.
"I condemn [the] attempted arson of InterTvUa channel in Kyiv. Damage and injuries were prevented by swift action of police. Violence is never acceptable. I encourage Ukraine authorities to investigate the attack & provide safe working environment for journos," Desir wrote on Twitter on May 10, 2018.
Read alsoNationalists visit Inter TV co-owner's house over pro-Russian propaganda, clashes with police reported (Video)
As UNIAN reported earlier, members of the National Corps nationalist organization staged a rally outside the building of the Inter TV channel in Kyiv on May 9.
An episode of the May 9 show, which was to be broadcast on the Inter TV Channel, appeared on social media showing a host, Andriy Domansky giving a speech in the style of Russian propaganda. "Today, we cannot allow that the streets of our cities to be named in honor of fascist criminals, and their portraits [referring to Stepan Bandera] to be carried with impunity during a torchlight march in our capital, where every meter saw our compatriots' bloodshed," the host said, accompanied by applause behind the scenes.
Ukraine's National Television and Radio Broadcasting Council responded to the incident, urging not to split society.