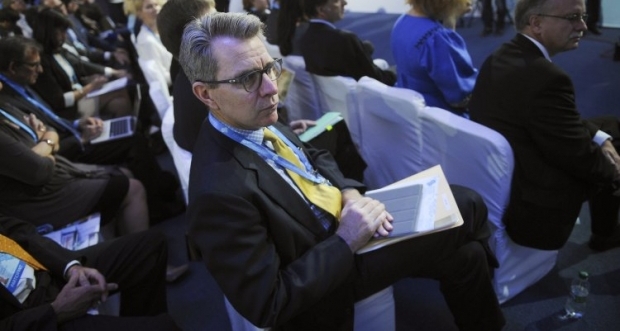 UNIAN
"Russia has not lived up to expectations with respect to complying with some of the most important provisions of the Minsk Protocol, including the resumption of control over the state border by Ukraine, which should be monitored by the OSCE, release of all political prisoners and hostages, including Nadezhda Savchenko, and withdrawal of all Russian soldiers, mercenaries and heavy weapons," Pyatt told journalists in Kyiv, an UNIAN correspondent reports.
According to the ambassador, "Russia has done exactly the opposite by sending additional tanks and heavy equipment in Ukraine, further inflaming the situation and deepening the crisis."
However, Pyatt said he was hopeful that all parties will remain committed to the implementation of Minsk agreements.
According to him, the United States strongly supports the initiative by OSCE representative Heidi Tagliavini to hold a meeting with representatives of the Russian-backed militants in Ukraine's east, adding that "the separatists should support the implementation of the agreements signed on September 5 [in Minsk]."