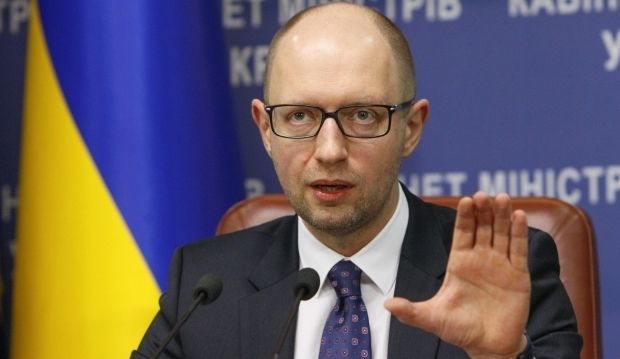 REUTERS
Yatseniuk said the government would not be drawn into negotiations with "Russia's mercenaries."
He rebuffed calls made earlier in the day by Russian Foreign Minister Sergei Lavrov for talks between the militants and Kyiv to "establish stable contacts  between Kyiv and the Donbas, with the aim of reaching mutually acceptable agreements."
Instead, Yatseniuk said Russia should stick to implementing the Minsk Protocol agreements it signed in September, which call for Russia to withdraw its troops from Ukraine.
Russia denies sending its troops, tanks and weapons into Ukraine, but mounting evidence shows that Moscow has long been heavily involved in fueling the insurgency in Ukraine's east. Russian soldiers have been captured by Ukrainian forces in recent days, and last week NATO said it had observed large columns of Russian military hardware crossing the border from Russia into eastern Ukraine.
"If you want peace, then fulfill the Minsk agreements," Yatseniuk said.