Russian political analyst says he knows who can influence Putin
Russian President Vladimir Putin does not consider Ukrainian President Petro Poroshenko an equal and Ukraine is not the final aim of his actions, Russian political scientist Stanislav Belkovskiy has said on the Ukrainian online Web site Hromadske.tv.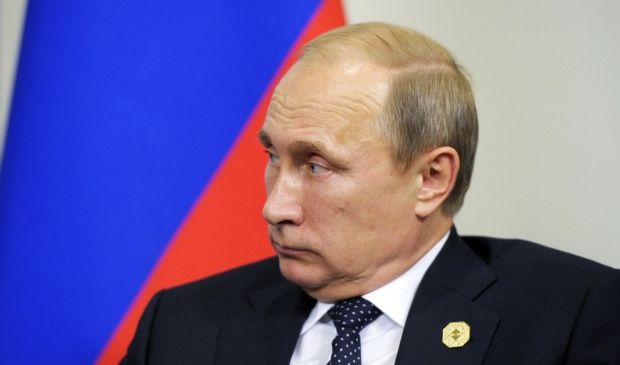 REUTERS
Instead, Putin sees Ukraine as a springboard for a wider dialogue with the West. Belkovskiy said.
"Putin has talks with the U.S. President Barack Obama and Europe via Ukraine," the analyst said.
Belkovskiy said there were several world leaders who could have an influence on the Russian president.
"We need people who can persuade Putin to change his political line. There are three potential candidates: Pope Francis, former U.S. President Bill Clinton and the former British Prime Minister Tony Blair," he said.
"Putin is in a state such that he is ready to die together with Russia," Belkovskiy added. 
The main task of the Russian propaganda now is to mitigate the humiliation of the Russian president after his visit to Australia for the G20 Summit, where Putin received a cold reception, Belkovskiy said.
"Putin is very frustrated, he is suffering from what happened to him, and he needs something that will mitigate the effect of his unfortunate visit to Australia," he said.
"Putin is now in a very difficult psychological state, and it does not presage any good political consequences either for Russians, or Ukrainians."
"Putin when in a state of frustration has always responded with toughness," the expert said.
"He in not planning an official war with Ukraine, but he could start a new stage of unofficial war, as happened in August."
If you see a spelling error on our site, select it and press Ctrl+Enter