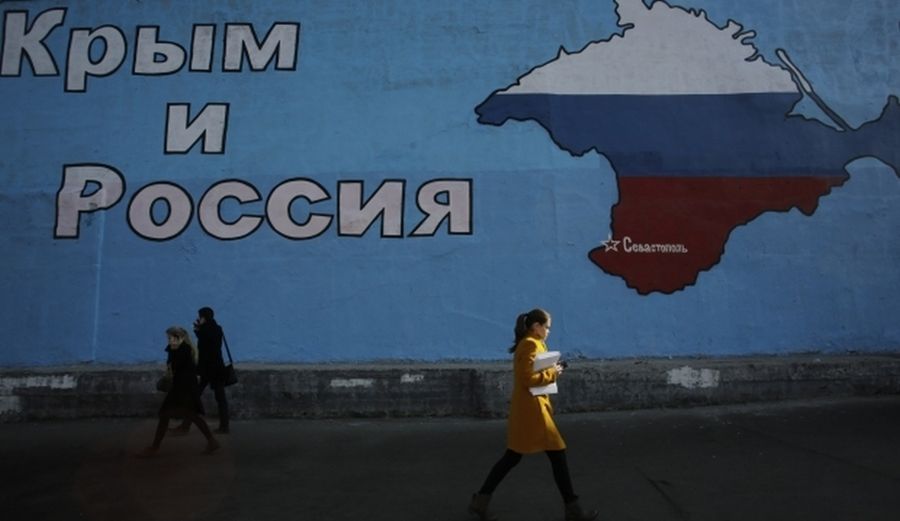 REUTERS
The Parliamentary Assembly of the Organization for Security and Cooperation in Europe (OSCE PA) recognizes the occupied Crimea and Donbas as an integral part of Ukraine.
Read alsoEU Council sanctions five persons over Putin's elections in Crimea – Poroshenko
"Every time when we recall Ukraine, we are talking about the fact that Crimea and Donbas are its integral part. And when we talk about the elections in the territory of the Russian Federation, they have nothing to do with the territory of Crimea," OSCE PA Special Representative on Eastern Europe Kent Harstedt told a briefing on May 14. He commented on a statement by First Deputy Speaker of Ukraine's parliament Iryna Gerashchenko that the illegal elections in Crimea have not been mentioned in the report by the OSCE unit. Therefore, she called on Ukraine's parliament to address the OSCE PA with the relevant statement.
In turn, OSCE Parliamentary Assembly President George Tsereteli noted that in all documents "we never question the indivisibility of the Ukrainian territory."
"We support the indivisibility and sovereignty of the territory of Ukraine," he stressed.
Tsereteli noted that during the last two days, when the OSCE PA representatives visited the eastern Ukraine, they observed ceasefire violations.
"Support for the indivisibility and sovereignty of Ukraine is one of the key priorities for the Parliamentary Assembly for the time being," he said.
In his words, this is the second visit of the OSCE PA envoys to Ukraine in the last four months. In such a way, they demonstrate that Ukraine is very important for all the OSCE member states.