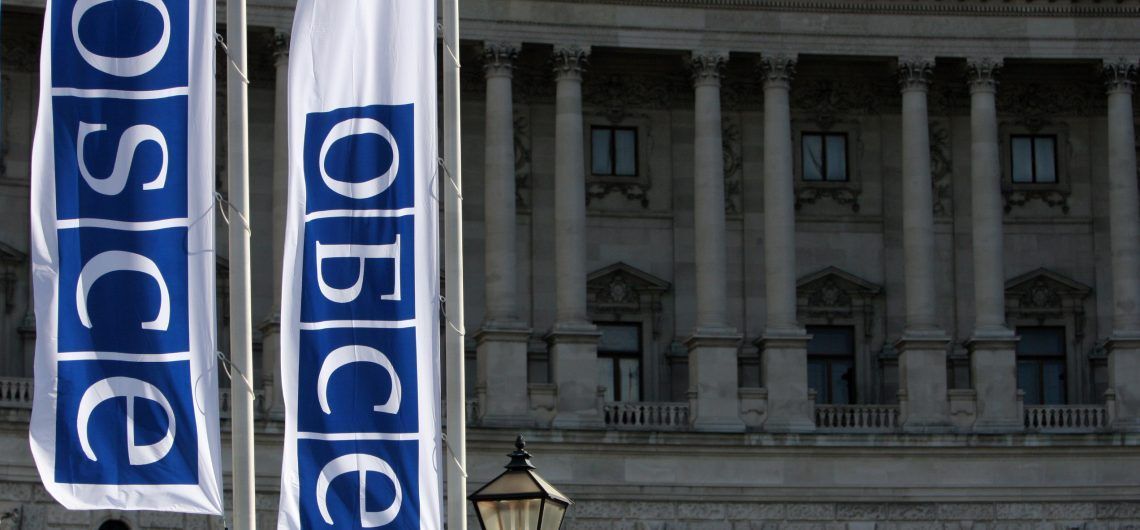 Photo from osce.usmission.gov
OSCE Representative on Freedom of the Media Harlem Désir has raised concern over a raid by the SBU Security Service of Ukraine against Russian state news agency RIA Novosti and TV Channel RT offices in Kyiv on May 15 as well as the searches of homes of journalists and their arrests.
"I express serious concern about this morning's raid on Russian media offices in Kyiv, the arrest of journalists, and the search of journalists' homes. I reiterate my call on the authorities to refrain from imposing unnecessary limitations on the work of foreign journalists, which affects the free flow of information and freedom of the media," he said in a statement posted on the OSCE's website.
Read alsoChief of RIA Novosti's Kyiv office indicted on charges of treason – SBU
"I recall that under the Helsinki Final Act, the OSCE participating States have committed to facilitating the conditions under which journalists from one participating State exercise their profession in another participating State," Désir said. "This applies to the accreditation of journalists and correspondents of foreign media."
"The fight against propaganda must not fall short of international standards and should not represent disproportionate interference in media activities," he said.
According to reports, Ukrainian security services raided the RIA Novosti and TV Channel RT offices in Kyiv on May 15. The bureau chief of RIA Novosti Ukraine, Kirill Vyshinsky, a Ukrainian citizen who also has a Russian passport, was arrested along with other journalists and later charged with high treason.
The authorities are accusing the media outlets of anti-Ukrainian activities and announced several raids as part of the investigation.
Désir said he continues to closely follow the developments surrounding the searches of the media outlets by the Ukrainian security services.