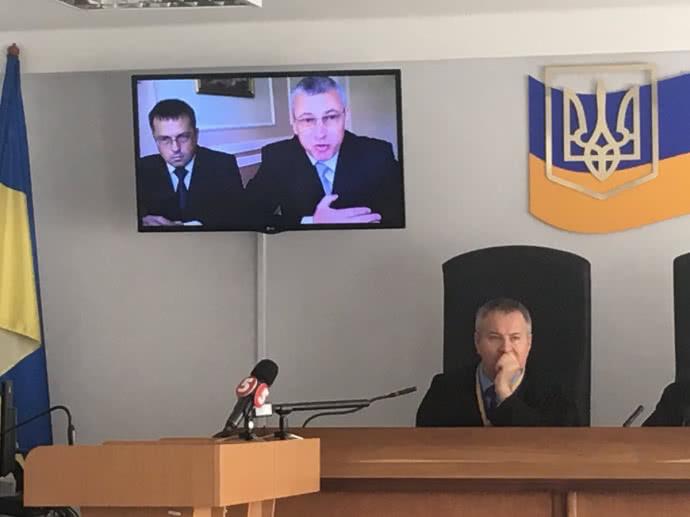 Photo from TWITTER of Oksana Kovalenko
Former commander of the Internal Troops of Ukraine Stanislav Shulyak claims that ex-President of Ukraine Viktor Yanukovych asked Russia about a peacekeeping mission.
During his video testimony in Kyiv's Obolonskiy district court, he said that the relevant appeal was sent to the Russian leadership on March 1, 2014, Ukrainska Pravda wrote on May 17.
Read alsoYanukovych used Russia's aircraft to flee from Ukraine – witness
Shulyak says the appeal to Russia was similar to those of February 22 that were sent to the guarantors of the agreement (dated February 21) with the opposition on settlement of the crisis.
"On March 1, during a meeting with the president, I read the letters, which were sent to Poland, Germany and France," the former commander said.
"On the morning of March 1, I got a call from the president's assistant (I don't remember his name, but I know what he looks like) that the president wants to meet with me. We went to the meeting. I cannot say where exactly it was held, but it was within the city limits," he said.
Shulyak also noted that Yanukovych showed him copies of the letters and consulted "on the possibility of using the Russian Armed Forces in a peacekeeping mission on the territory of Ukraine."