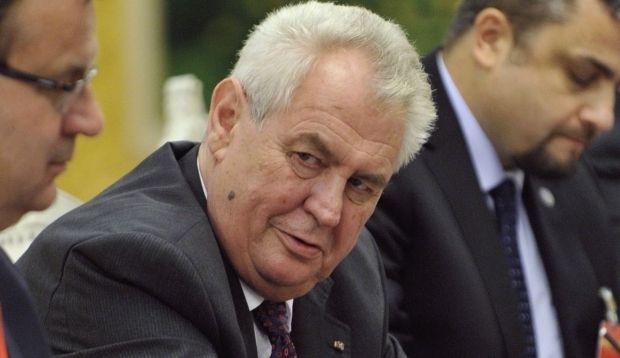 REUTERS
According to an UNIAN correspondent, the ambassador of the Czech Republic was invited to the Department of Policy and Communications of the Ministry of Foreign Affairs of Ukraine on Thursday, November 20.
"During the conversation, the ambassador was informed of Ukraine's position about the inadmissibility of the recent statements by Czech President Miloš Zeman regarding his opinion about the situation in Ukraine," the ministry said in a statement.
"It is noted that such statements do not correspond to the spirit of the traditionally friendly Ukrainian-Czech relations."
As reported earlier, on November 17, Zeman said in an interview with Russia's First Channel that an ordinary civil war was raging in Ukraine, and that Western countries should not be engaged in financial support to Ukraine, and that sanctions against Russia were a loss-loss strategy.