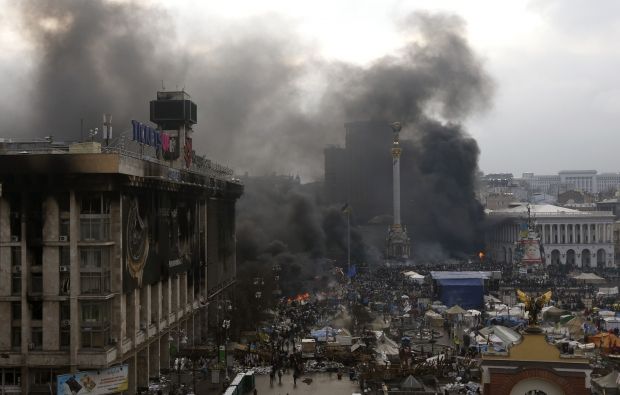 REUTERS
The  holiday was established by a decree of President Petro Poroshenko issued on November 13, 2014.
"Ukraine is a territory of dignity and freedom," the president wrote in his decree.
"We became so owning to not one but two revolutions – the Maidan of 2004, which was a Festival of Freedom, and the Revolution of 2013, the Revolution of Dignity. It was an extremely tough challenge for Ukraine when the Ukrainians demonstrated their Europeanness, dignity, their desire for freedom. I, as the President of Ukraine, have only to document this and to sign a decree on establishment of the Day of Dignity and Freedom, which Ukrainians now and forever will celebrate on November 21."
On December 30, 2011, the former Ukrainian President Viktor Yanukovych cancelled by his decree the Freedom Day in Ukraine, which had been celebrated on November 22 since 2005, commemorating the beginning of the Orange Revolution.
However, Yanukovych signed a decree according to which the Freedom Day was to be celebrated on January 22, or the Day of Unification, in tribute to proclamation of reunification of Ukrainian People's Republic and the West-Ukrainian People's Republic, which took place in 1919. According to this decree, Ukraine would celebrate the Day of Unification and Freedom Day annually on January 22.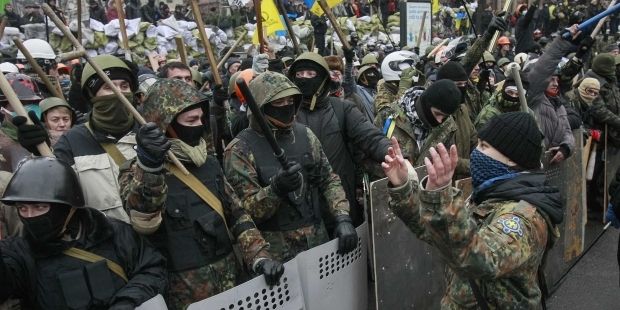 REUTERS
In late November 2013, the refusal of the Ukrainian government to sign an Association Agreement with the European Union became the root cause for mass protests, the largest in the modern history of the state. In particular, on November 21, 2013, the Cabinet of Ministers of Ukraine made a decision to suspend the preparations for signing the Association Agreement between Ukraine and the European Union, which was planned to be signed at the Vilnius Eastern Partnership Summit on November 28-29.
After the "Berkut" riot police violently broke up student protests on the night of November 30, 2013, on Independence Square in Kyiv, hundreds of thousands of people poured into the streets in Ukrainian cities.
The protests lasted from late November until the end of February 2014, being referred to as Euromaidan, Maidan, and later - the Revolution of Dignity. As a result, after the mass shooting of unarmed citizens on Insitutska Street in Kyiv, in February Yanukovych fled to Russia.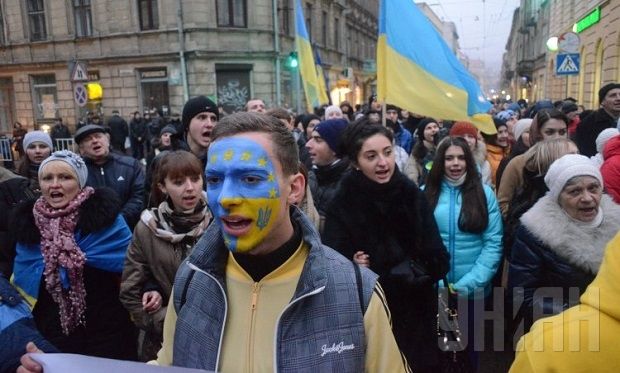 UNIAN
The new Ukrainian government, via the Verkhovna Rada, announced the holding of presidential elections in Ukraine on May 25. Petro Poroshenko was elected as president, and on June 27, 2014 he signed the Association Agreement with the EU in its entirety.
On October 26, a new parliament was elected, in compliance with one of the requirements of the leaders of the Revolution of Dignity.
VIDEO: Ukraine marks first anniversary of the Revolution of Dignity