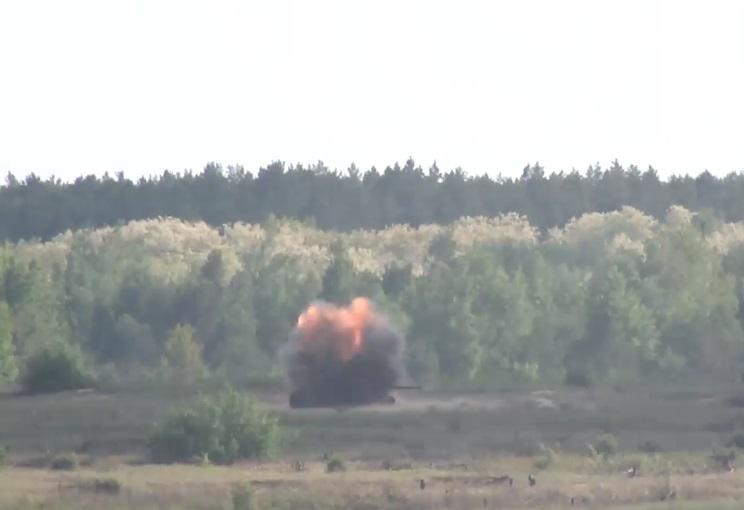 Screenshot
Ukraine conducted first launches of the Javelin missile systems today, May 22.
"Finally this day has come! Today, for the first time in Ukraine, the launch of Javelin missile complexes took place. This is a very effective defensive weaponry, which is used in the event of Russian offensive on the positions of Ukrainian troops," Ukrainian President Petro Poroshenko wrote on Twitter.
As UNIAN reported earlier, in late 2017, the Donald Trump Administration decided to sell lethal weapons to Ukraine, in particular, Javelin ATGMs.
On January 17, Chief of Ukraine's General Staff Viktor Muzhenko said the deliveries were expected within two to six months.
Read alsoU.S. confirms delivery of Javelin antitank missiles to Ukraine
On February 17, President Poroshenko said Ukraine would receive more aid from the U.S., beyond Javelins, in the framework of military-technical cooperation.
On March 2, the Pentagon announced that the sale of 210 Javelin missiles and 37 Javelin Command Launch Units to Ukraine had been approved.
On March 30, U.S. President Donald Trump reportedly told his top national security aides to not publicly tout a new U.S. lethal defensive weapons sale to Ukraine, for fear of angering Russian President Vladimir Putin.
The United States confirmed its delivery of American-made, Javelin antitank missile systems to Ukraine on April 30. Ukrainian President Petro Poroshenko thanked the U.S. President for the move, noting a "keen interest" in strengthening Ukraine's defense capability both within the state and abroad.