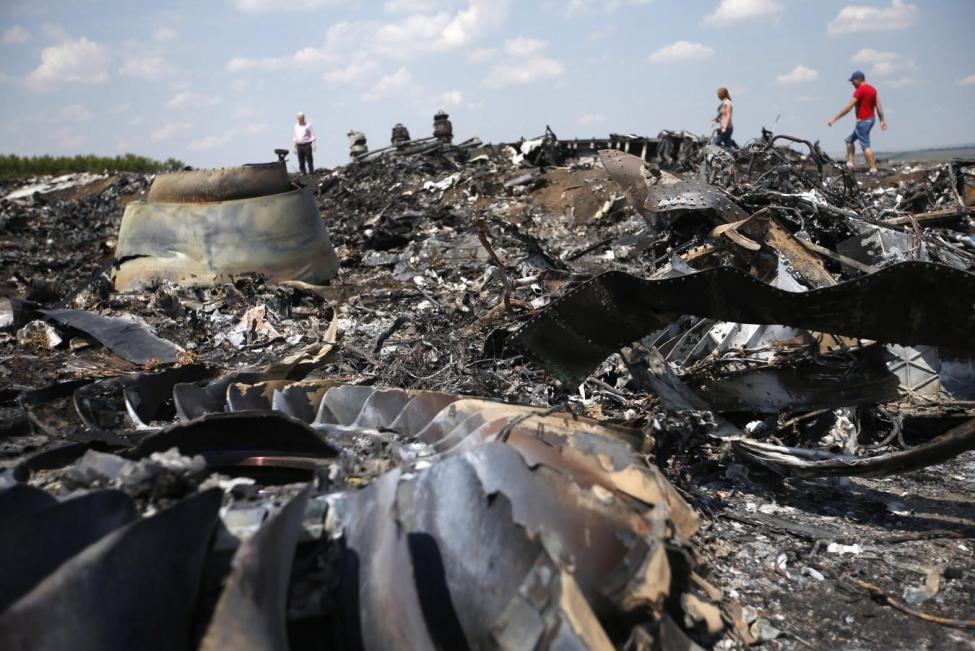 REUTERS
Ukrainian President Petro Poroshenko has commented on the investigation into the downing of flight MH17 over eastern Ukraine in 2014, saying the "home address" of the Buk-murderer was identified.
Read alsoInvestigators say identify Russian military unit in MH17 downing – Reuters
"Due to concerted actions of the law enforcement agencies of Ukraine, Australia, Belgium, Malaysia and Netherlands, with facilitation of our partners from several other countries, we managed to identify the 'home address' of the Buk-murderer: the 53rd anti-aircraft missile crew of the Russian armed forces," he wrote on Facebook after the Joint group investigating the MH17 tragedy had presented additional evidence that Russia had supplied the anti-aircraft complex, which shot down the MH17 aircraft, the presidential press service has reported.
"There is every reason to expect that in the near future the Dutch Prosecutor's Office will be able to file a prosecution against the individuals involved in shooting down the plane," the president added.
Poroshenko emphasized that Ukraine, in turn, would do everything possible for the actions of Russia, as of the state supporting terrorism, to be properly assessed in the UN International Court of Justice in the framework of the proceedings initiated by the Ukrainian party at the beginning of the last year.
"Evil will be punished and justice will be restored," the president said.