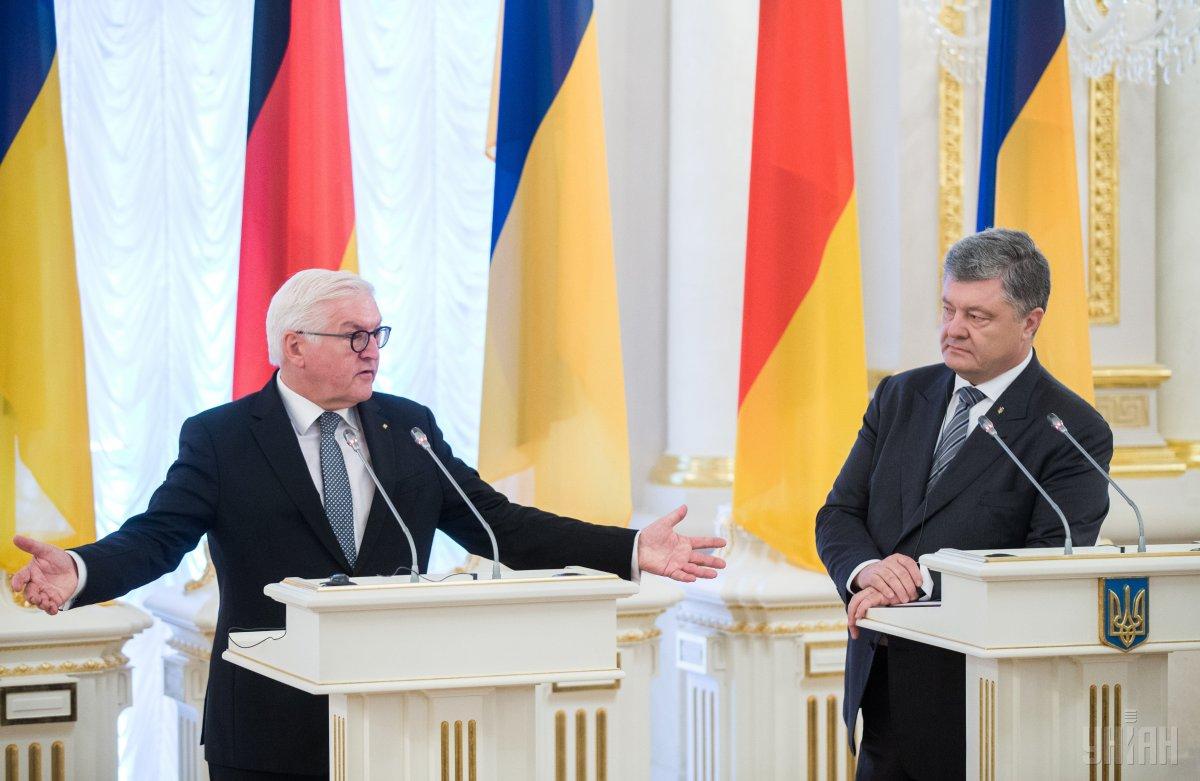 Photo from UNIAN
President of the Federal Republic of Germany Frank-Walter Steinmeier says that corruption and aggressive isolationist nationalism may threaten the future of Ukraine.
"The European Union and the International Monetary Fund, for example, put the fight against corruption as a precondition for financial assistance and cooperation, and therefore we strongly support the sovereignty and territorial integrity of Ukraine and are against aggressive isolationist nationalism, wherever it is in Europe," he told students of National University "Kyiv-Mohyla Academy" in Kyiv on Tuesday, May 29, according to an UNIAN correspondent.
Read also"Urgent" anti-corruption efforts in Ukraine
"We often have to face both of these phenomena in Europe. Too often. But Ukraine has to counter both phenomena too, and both corruption and nationalism can in different ways threaten the values of the Maidan [Ukraine's Revolution of Dignity], which were won with big sacrifices," Steinmeier said.
He said Germany is ready to continue, together with its European partners, to help Ukraine strengthen its own political capacity and expand its economic opportunities.
"And we do it out of persuasion to help not only Ukraine, but also the European Union, which needs reliable and strong partners, and we do it for our own interests. We also do it, first of all, in the interests of Ukraine, and we hope that no one in Ukraine, none of the [political] parties, will have any benefit from this if it interferes with the implementation of the necessary reforms," he said.