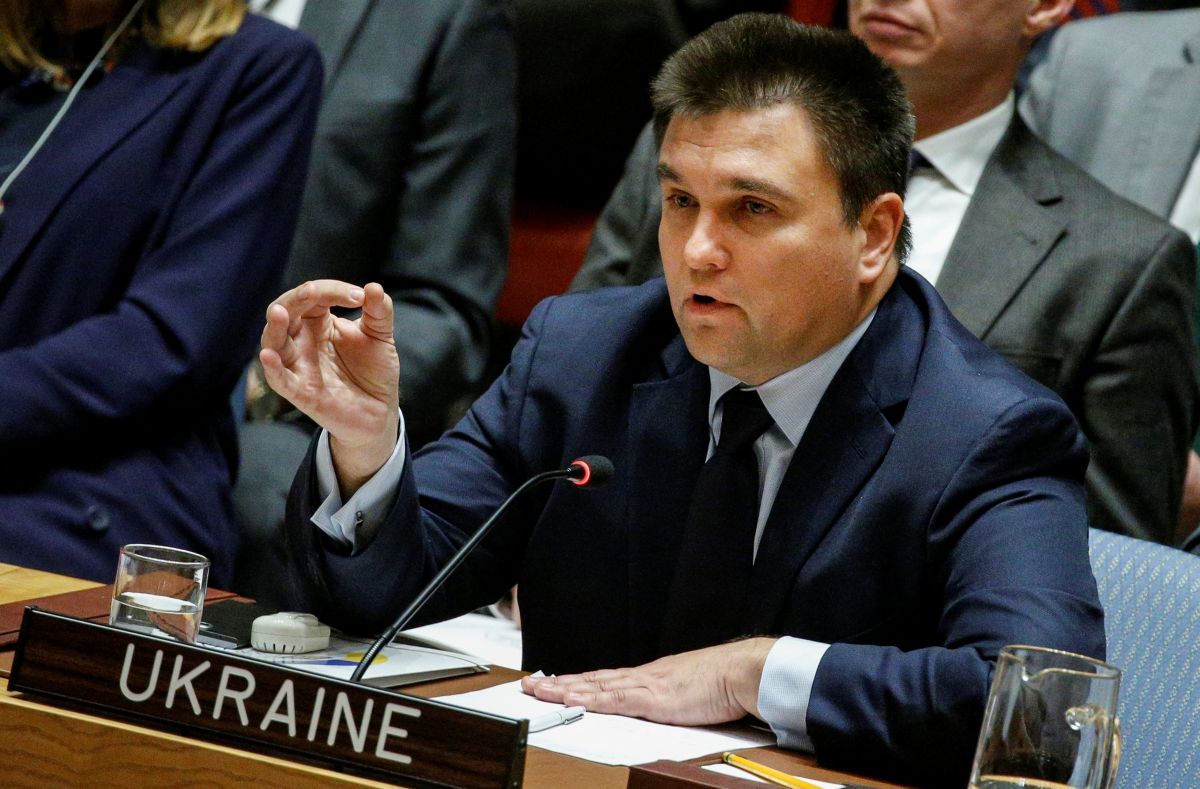 REUTERS
Strengthening international pressure on Russia will force the Kremlin to change its position on the terms of deployment of a peacekeeping force in Donbas and agree to the conditions offered by Ukraine, the United States and several other countries, Ukraine's Foreign Minister Pavlo Klimkin believes.
Only by increasing pressure on Russia can the Kremlin be forced to agree to the deployment of peacekeepers in Donbas, Klimkin told journalists on the sidelines of the UN Security Council meeting in New York. He added that moral pressure was now adding up to sanctions and political pressure, according to RFE/RL's Ukrainian service.
According to the Minister, for Moscow the situation is now being significantly worsened over the latest results of an investigation into the MH17 downing from the skies over Donbas, which the International Joint Investigative Group (JIT) in the Netherlands announced on May 24.
Read alsoU.S. Envoy to UN: No doubt Russia driving Ukraine conflictHe stressed that everybody was now aware of where the deadly Buk missile launcher came from, the one that had downed a Malaysian plane, adding that "we're working to prove Russia's responsibility as a country for shooting down this plane."
The chief of the Ukrainian diplomacy has told reporters that the Ukrainian plan for deploying peacekeepers is supported not only by the United States, but also by European countries, in particular Germany. According to the official, Kyiv has a common vision with EU partners regarding the "road map" and the format of the peacekeeping mission in Donbas.
"First, it's about establishing real security - so that there's no shooting. Then the peacekeepers and the international administration gain control over the occupied Donbas – so that those occupation administrations ceased existing. And only then goes the real preparation for the elections," explained Klimkin.
Read alsoLegal framework for holding Donbas elex should be improved – France in UNThe Minister has added that Ukraine is open for discussion on the order and timeframe for the deployment of a peacekeeping force, but at the same time Kyiv retains a fundamental requirement that the deployment of a peacekeeping mission should start not in separate regions, but throughout the entire Donbas simultaneously.
As reported earlier, Russia, submitted to the UN Security Council a proposal for setting up a peacekeeping mission in Donbas, seeking that these forces be deployed only along the line of contact in locations where the OSCE observers operate, and be tasked with providing security for OSCE monitors.