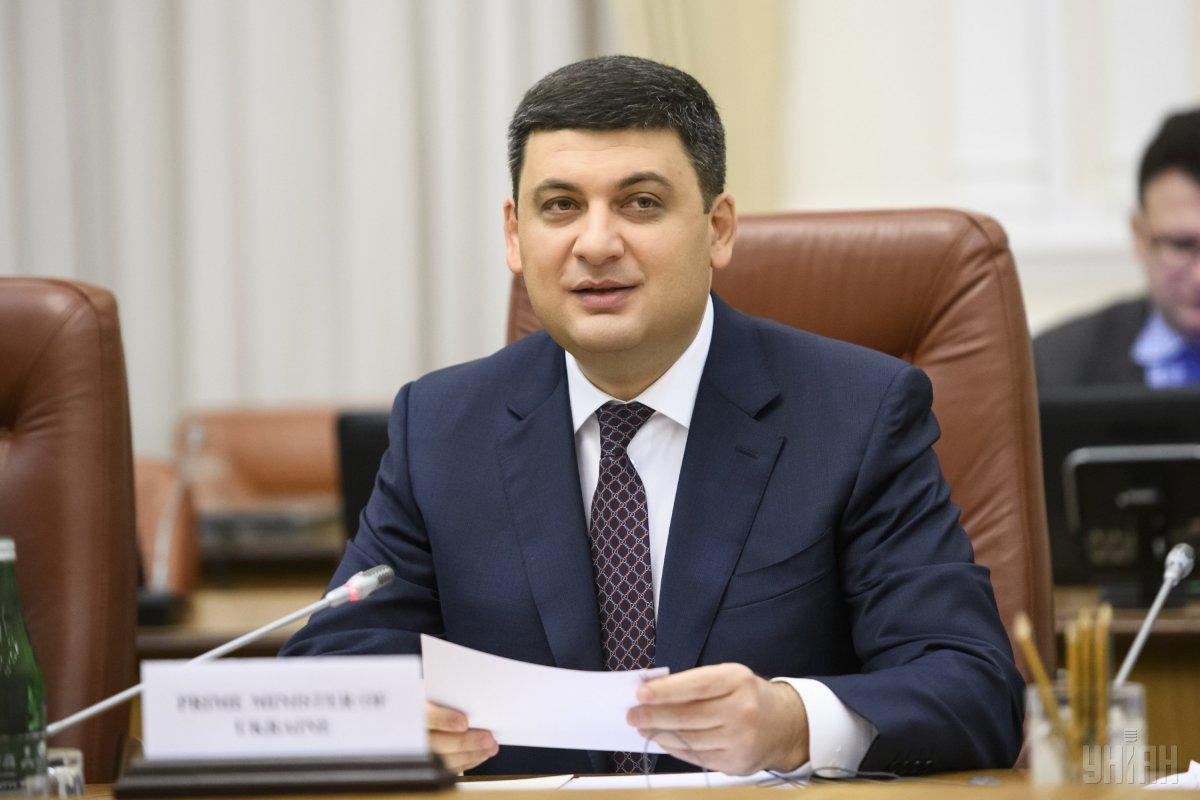 Volodymyr Groysman / Photo by Musienko Vladyslav, POOL
Volodymyr Groysman said his embattled country "very badly" needed a "fair judiciary" to win the confidence of the public and foreign partners as it seeks to release frozen International Monetary Fund financing and prepares for elections next year. 
Kyiv's overseas allies, which have helped Ukraine withstand a four-year proxy war with Russia, have raised pressure on the government to speed up this and other reforms, which are seen as crucial to tackling corruption and unlocking billions of dollars of further loans from the IMF, according to The Financial Times.
Mr Groysman said in an interview in Brussels that he was calling on parliament to vote for adoption of the court law, which has been held up for a year amid disagreements.
"I am doing my best to explain to the MPs what is the essence of the draft," he said. "And it is a great shame that I as a prime minister have no power to tip the balance and push forward with this process."
Many MPs have balked at proposed amendments that would give experts funded by foreign donors the right to veto candidacies of judges considered tainted.
But the premier said in an interview that the new court would be a "potent signal" to Ukrainians and outsiders of how a country dogged by allegations of corruption would be "cleansed." He acknowledged parliamentary opposition to the change but said he believed and expected the law would be a "top priority" for MPs and President Petro Poroshenko ahead of a likely vote next week.
Asked how damaging rejection of the bill would be, Groysman said: "I do not even want to think about the slightest possibility that this draft is not adopted."
Read also"Urgent" anti-corruption efforts in UkraineSupporters of the new court claim some politicians oppose the proposed legislation because they fear becoming targets of independent corruption probes themselves. 
Petro Poroshenko last week threw his weight behind the new court, predicting that adoption of the "historic" legislation that had "been blocked for a year" was days away. The intervention marked a shift from his previous argument that the foreign veto right would violate Ukraine's constitution and sovereignty. 
Poroshenko blamed a parliament where his ruling coalition holds a thin majority for stonewalling by proposing 2,000 amendments that "slow down the process."
Suma Chakrabarti, president of the European Bank for Reconstruction and Development, welcomed Poroshenko's reassurances. The EBRD is one of Ukraine's top investors and advocates a specialised anti-corruption court. 
Read alsoPoroshenko says Ukraine to continue cooperation with IMFThe premier said Ukraine was still seeking an agreement with the IMF over the removal of remaining gas price subsidies, which the fund wants before it releases a further tranche of a $17.5 billion facility.
Mr Groysman said he wanted to increase the "mutually beneficial" co-operation with the IMF but warned that almost 70% of Ukrainians believed another gas price rise would be "an insupportable problem." 
"It's a very sensitive issue for Ukraine and the approach to solving this problem should be very well balanced," he said.