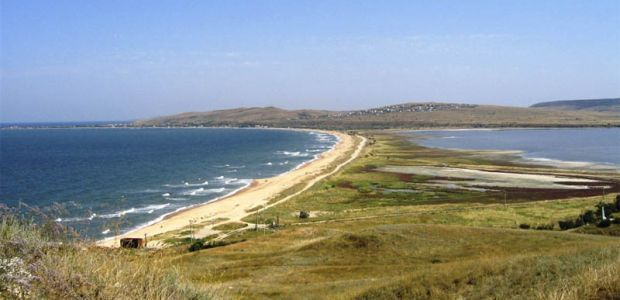 azovskoe-more.in.ua
Permanent Representative of the President of Ukraine in the Autonomous Republic of Crimea Borys Babin says it is necessary to set up in the town of Henichesk a base to host coast guards, Ukrainian Navy and other security agencies so that the aggressor state could not further destabilize the situation in the region.
"From the very first days in office, I proposed strengthening the relevant units of the National Police of Crimea and Sevastopol, and now they are deployed along the entire demarcation line, but first of all in Henichesk. We insistently request that the National Guard unit be deployed there. Leadership of the Ministry of Internal Affairs has not been fully taken into account the proposal so far. We insistently urge to make Henichesk the host town for a coast guard base. The issue becomes crucial amid the escalation of conflict in the Azov Sea region," the official told Radio Krym-Realii.
Read alsoExpert names Putin's three goals in Azov Sea
According to Babin, there is a complicated situation in the area of Henichesk as various local groups hold rallies and put forward political demands to the Ukrainian authorities. He believes that Russia exploits them to destabilize the region adjacent to the administrative border with the annexed Crimea.
After the annexation of Crimea by Russia in early 2014, a formally administrative de-facto border was set between mainland Ukraine and the occupied peninsula.
Three crossing checkpoints operate in Kherson region at the administrative border with Crimea: Kalanchak, Chonhar and Chaplynka.
Three checkpoints controlled by Russian border guards and security services have also been established from the Crimea side: Perekop, Dzhankoy and Armiansk.