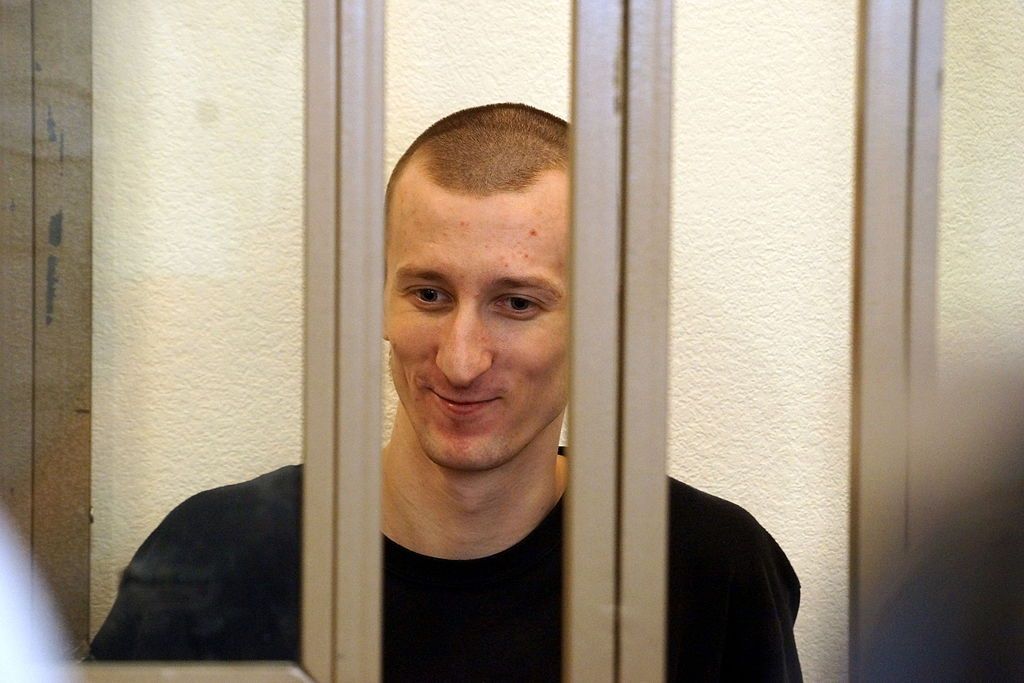 wikipedia.org
Ukrainian activist Oleksandr Kolchenko, who was illegally sentenced to a prison term in Russia, went on a hunger strike in support of another political prisoner, filmmaker Oleh Sentsov.
"Oleksandr Kolchenko, who is being held in a Chelyabinsk-based colony, has announced a hunger strike in solidarity with Oleh Sentsov. His lawyer Andrei Lepyokhin, who has just visited his client, reported this. Kolchenko wrote a statement, addressing the chief of colony. He demands that Sentsov be released," Russian human rights activist Pavel Chikov wrote on Facebook.
Read alsoCrimean residents remain Ukraine nationals: Ombudsperson to appeal to CoE over violation of Sentsov's rights
As UNIAN reported earlier, Russia's security forces detained Sentsov together with Oleksandr Kolchenko in the occupied Crimea in May 2014 on charges of organizing terrorist attacks on the peninsula.
In August 2015, the North Caucasus District Military Court in Russia's Rostov-on-Don sentenced Sentsov to 20 years in a high-security penal colony. Kolchenko was sentenced to 10 years in prison. Both men pleaded not guilty.
Kolchenko is serving his sentence in Correctional Colony No. 6 (Kopeysk, Russia's Chelyabinsk region).
Sentsov declared hunger strike on May 14 indefinitely.
He went on hunger strike against the actions of the Kremlin, demanding the release of all the Ukrainian political prisoners held in Russia.
Kolchenko earlier said he was likely to go on hunger strike as well. However, his lawyer Svetlana Sidorkina speaks about the threat to his health, as the weight of her client is now even lower than normal.