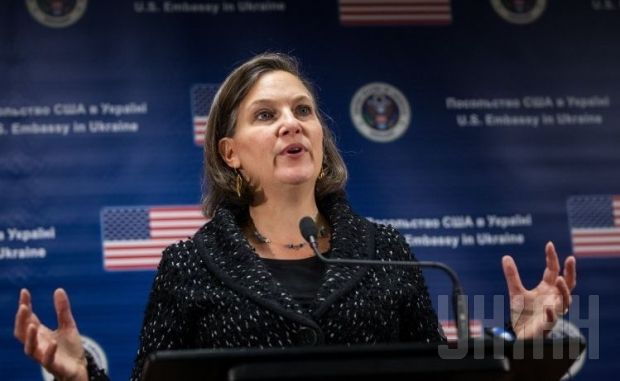 Victoria Nuland / Photo by UNIAN
"You see, we believe that all countries of the Euro-Atlantic region, including Russia, have the right to discuss with NATO the prospects for closer cooperation with Ukraine, if its leadership takes the appropriate decision," Nuland said in an interview with Konstantin Beniumov, the Washington correspondent of Russian news Web site Medusa.
"Whether the country is ready to take on the responsibility associated with the membership of the alliance is another question. It is a very long process for Central European states, which requires significant changes," Nuland said.
"We have not discussed the prospects of joining NATO neither with the current Ukrainian government nor the people of Ukraine. For a long period of time, Ukrainians preferred to keep the status of a non-aligned country. We are not ready to close off the prospects of joining NATO to Ukraine, but if Ukraine takes this decision, it will be very difficult to realize," Nuland said.