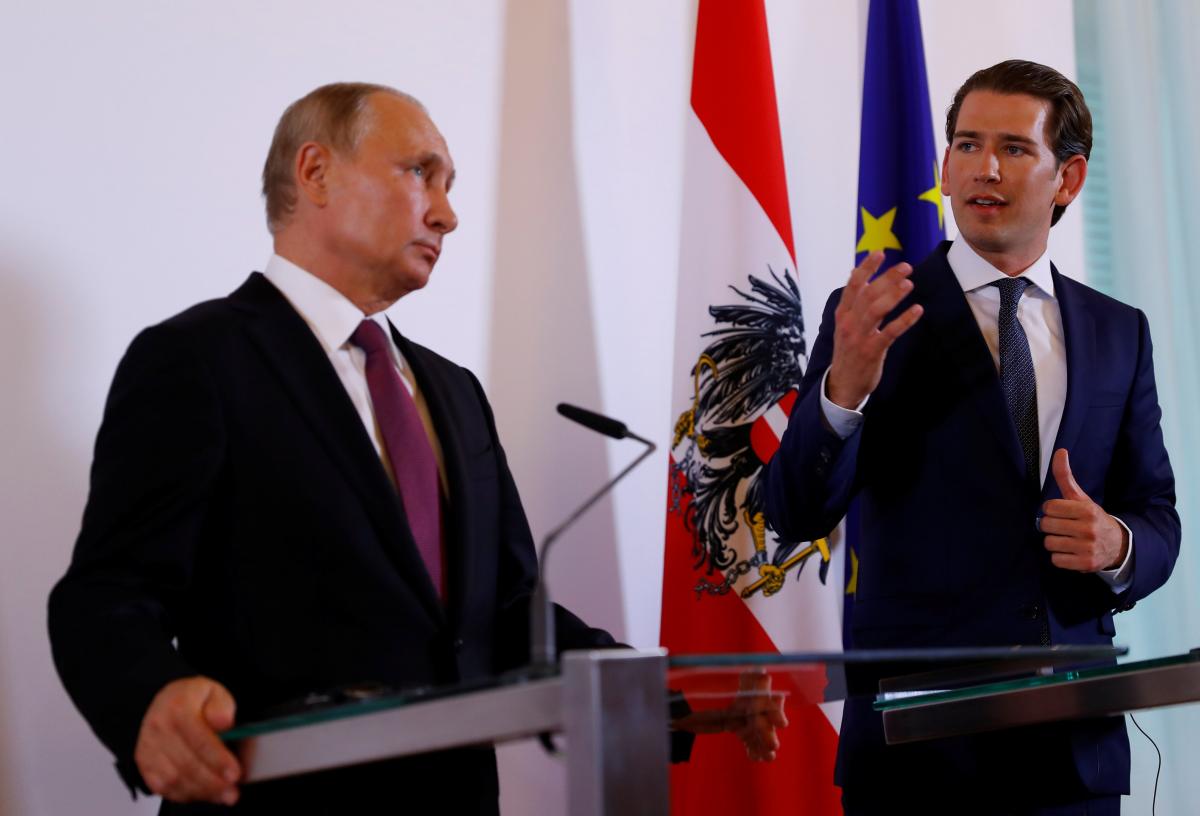 REUTERS
Austrian Chancellor Sebastian Kurz said on Tuesday at a joint press conference with visiting Russian President Vladimir Putin that the situation in eastern Ukraine should be improved before the sanctions on Russia could be lifted.
At another joint press conference with Austrian President Alexander Van der Bellen, the Russian president called for the lift of the sanctions on his country, saying the sanctions are harmful for everyone, especially for those who initiated them, according to Xinhua.
Austria is the first EU state visited by Putin. And Kurz, who is in coalition with right-wing party FPO, is seen to head a more pro-Russia government compared with the previous one.
Read alsoPutin: Federalization, rejection of NATO could resolve "Ukrainian problem"
However, Austria is still consistent with western position by insisting that the situation in eastern Ukraine must improve first.
Kurz said diplomatic progress in eastern Ukraine, followed by a gradual easing of sanctions, was the scenario the country is wishing for.
The United States, EU and other western states imposed sanctions on Russia over the Ukraine crisis in 2014.