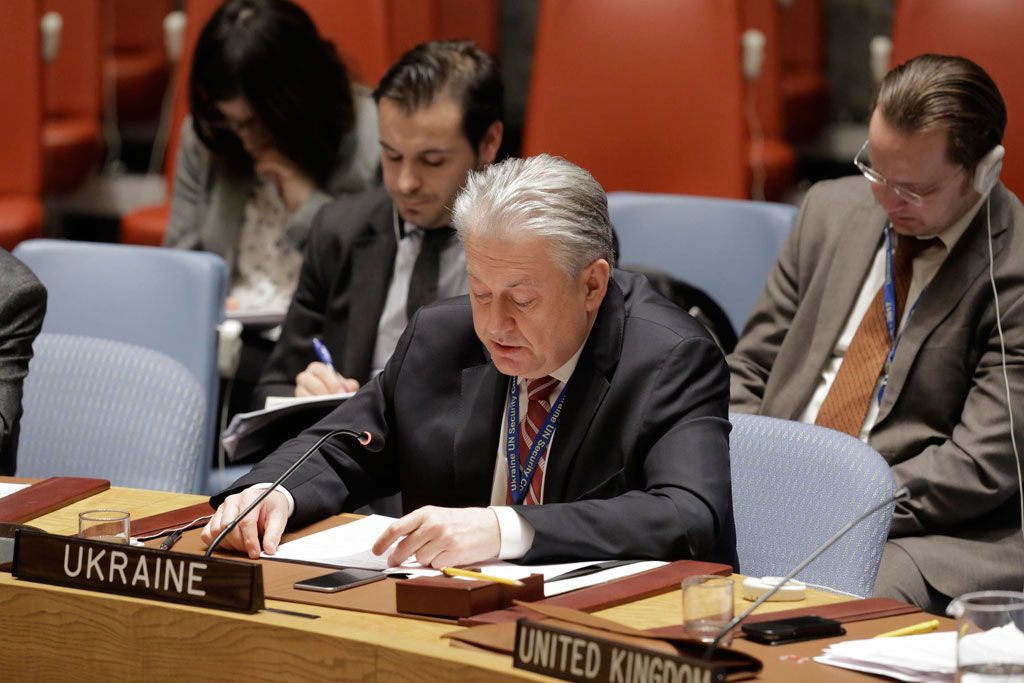 Photo from un.org
Permanent Representative of Ukraine to the United Nation Volodymyr Yelchenko has been elected a vice-president of the 73rd UN General Assembly.
"Permanent Representative of Ukraine to the UN Yelchenko [was] elected as a Vice President of the UN General Assembly for the 73rd session, which kicks off on September 18, 2018," Ukraine's Mission to the United Nations tweeted on June 5.
Read alsoYelchenko: Russians ignored Ukraine's appeals to explain what they were doing in Crimea
Newly elected vice-presidents of the 73rd General Assembly are Algeria, Burkina Faso, Cambodia, China, Cyprus, the Democratic Republic of Congo, France, Gambia, Guyana, Iraq, Japan, Namibia, Panama, Qatar, Russia, San Marino, Spain, Sudan, the United Kingdom, Ukraine, and the United States.
As UNIAN reported, Ukraine's permanent representative to the UN Yelchenko earlier called on the UN Security Council to take concrete steps to deploy an international peacekeeping mission to Donbas, eastern Ukraine.