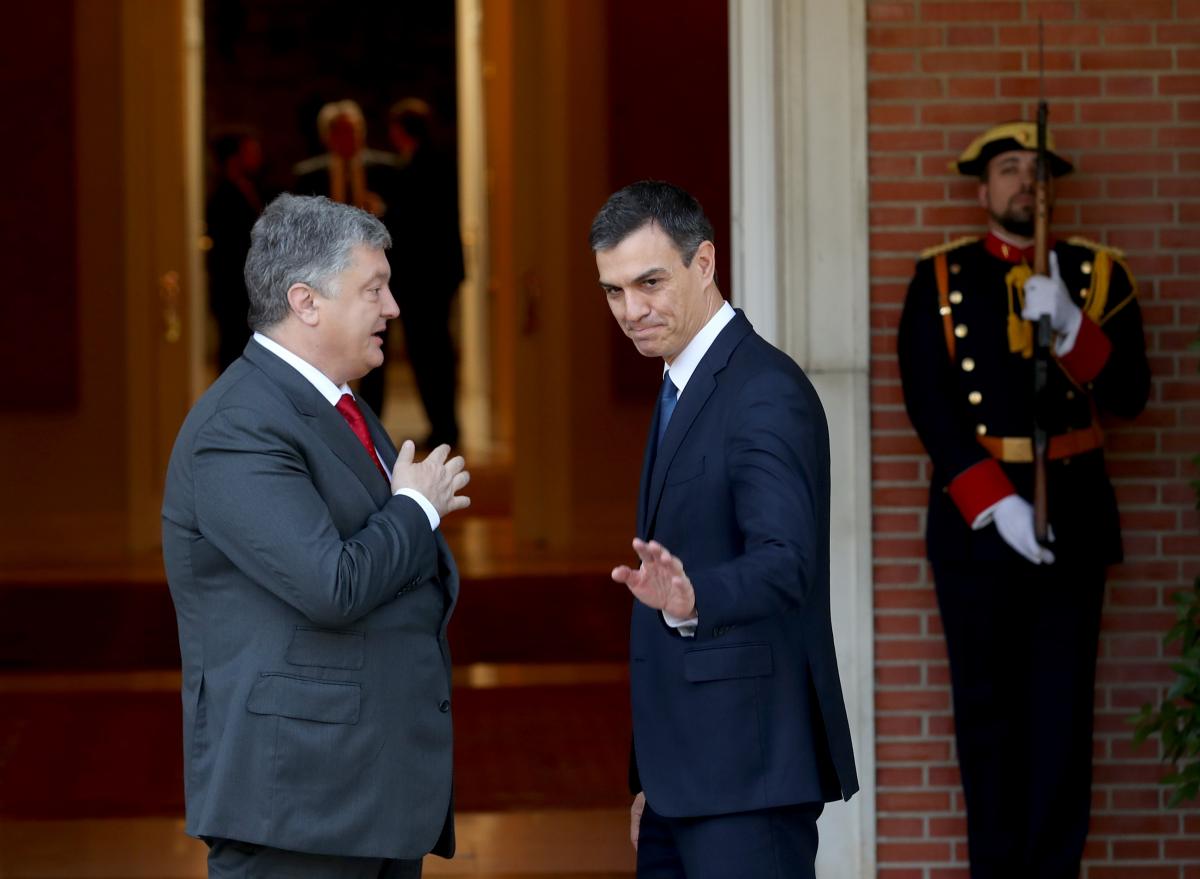 REUTERS
Asked by El Pais whether he believes Ukraine is a testing ground for Russian fake-news campaigns that the West is now experiencing, Poroshenko said he believes "the whole world is the testing ground for the Russian fake-news policy."
"It was the United States during the election campaign, it was United Kingdom during Brexit, it was Catalonia during the Catalan separatist crisis, and of course, during the illegal annexation of Crimea when President Putin said: 'There are no Russians there.' There were 60,000 Russian troops which penetrated into the sovereign Ukrainian territory!" Poroshenko told El Pais.
The president went on to say that "everybody knows that this is fake news which is paid for and distributed by Russia. Russia spent several hundred million dollars on Russia Today and Sputnik, to distribute this campaign of fake news."
He added that "this is a very powerful instrument for Russia to exercise influence on all democratic countries."
Read alsoRussia's troll factory launches new website targeting Americans
"I mean free press, I mean free elections, I mean democratic means to destabilize the situation in the country," he said.
"Don't trust Russian media," Poroshenko stressed, commenting on outrageous claims by RT and Sputnik that the Ukrainian parliament glorifies fascism. "This is a very simple answer because we are one of the nations who suffered the most during WWII. We have a genetic memory against fascism. With that situation, we have turned into the European family. With that situation, Russia is just trying to continue their policy of fake news, including using accusations of fascism. This is absolutely dangerous for the whole of democracy and we should fight against the problem of fake news."
As UNIAN reported earlier, Petro Poroshenko thanked the Spanish authorities for conducting an investigation into Spanish citizens' participation in the Donbas war on the side of the Russian-led forces.