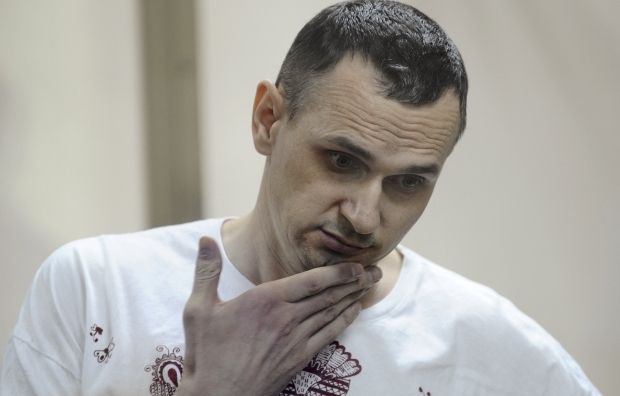 REUTERS
Salil Shetty, Secretary General of the human rights organization Amnesty International, demands from Russia to release the wrongfully-imprisoned Ukrainian filmmaker Oleh Sentsov, who has been on hunger strike since May 14.
Read alsoPutin comments on possibility of Sentsov swap
"Oleg Sentsov has been on hunger strike for 25 days in protest against Russia's detention of Ukrainian political prisoners. He is serving a 20 year sentence after an unfair & politically-motivated trial. We stand with him & demand his release!" Shetty wrote on Twitter on June 8.
As UNIAN reported, Sentsov was detained by FSB operatives in Crimea in the spring of 2014. He was transferred to Russia, where he was tried on trumped-up charges of plotting terrorist attacks and arson of party offices on the peninsula.
The Russian court in August 2015 sentenced Sentsov to 20 years in prison.
On May 14, Sentsov announced an indefinite hunger strike demanding the release of all 64 Ukrainian political prisoners of the Kremlin.